Samsung Refurbished phones now available to purchase in the U.S.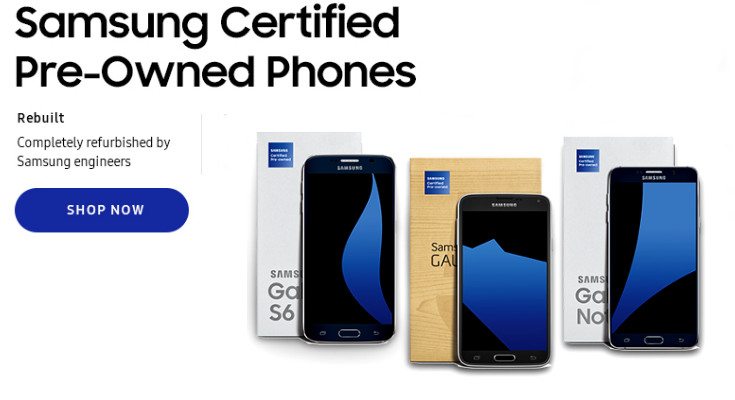 Smartphones are expensive, and the nicer they are, they more you need to shell out to scoop one up. Doing the whole "lease" thing isn't for everyone either, which is why today's news is good news if you reside in the states. The Samsung refurbished phones program has gone live, and they have several discounted handsets ready to roll.
A few weeks back we learned Samsung could introduce folks in the U.S. to Samsung refurbished phones straight from the source. We didn't think that would actually happen until next year, but that isn't going to be the case. The company has opened up a new section of their website for Samsung Certified Pre-Owned Phones, which are said to be completely refurbished by the company's engineers… much better than a bloke on eBay.
As for the devices and discounts available, there are a lot of them. At this time there are over 30 "versions" of various smartphones and slates listed, and while the Note 7 is missing, we expect that is going to change in short order with the new Samsung Galaxy Note 7 recall in effect. That said, most of the devices appear to be carrier-branded from Verizon, AT&T, and T-Mobile.
A small sampling includes the Galaxy S6, the Galaxy S6 Edge, the Note 4, the Galaxy S5, and the Note 3. With tablets, you can choose from the Samsung Galaxy Note Pro or the Galaxy Tab 4 7.0. There's also a VR9000 POWERbot Vacuum listed at $400 off, so other types of products could show up as well. Overall, you can scoop up a handset from $199 to $499 depending on which model you choose. All come with chargers and "most" will come with headphones.
If flagships have been out of your reach in the past, and you feared the refurbs from eBay, Best Buy, and others, Sammy's new program may be just for you. We expect the company to keep a steady stream of devices available through the program as well, so even if they don't have something for you now, that could change by next week.
via – SamMobile