Bluboo Maya Max Review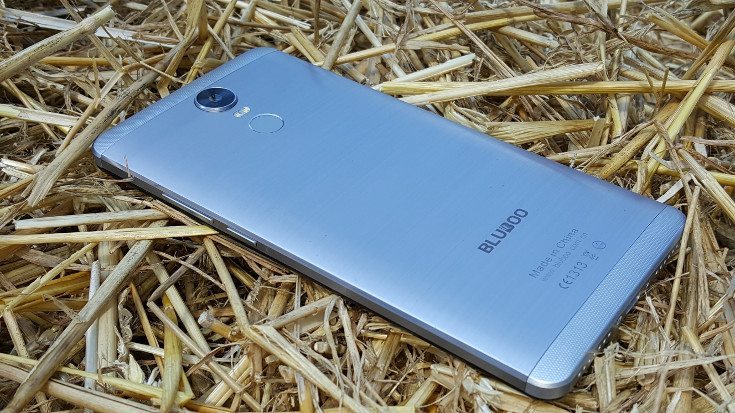 We first learned of the Bluboo Maya Max back in July. While the handset has made an appearance or two since that time, the folks at Bluboo sent us one over to check out a few weeks ago. That means we're back with our Bluboo Maya Max review, which may help you make an informed decision on the large metal phablet.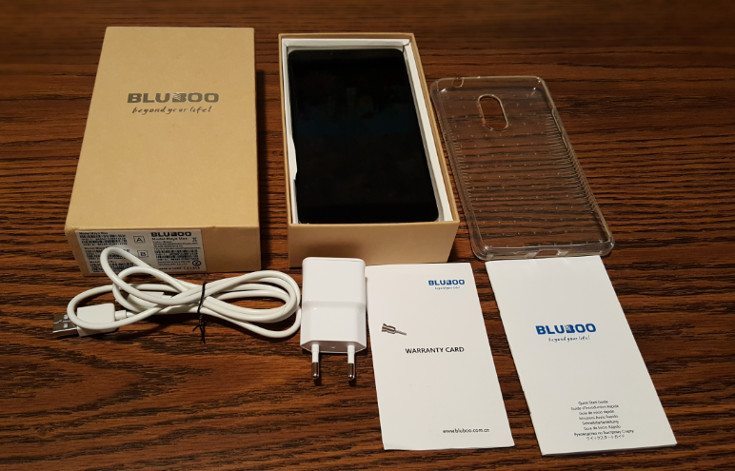 Design
Like metal? If so, you will appreciate the built quality of the Bluboo Maya Max. The handset sports a full metal shell made from 6000 Aluminum Alloy with a gentle curve, and while a bit hefty, feels good in the hand. In other words, it doesn't feel cheap and looks like the type of handset you would see from a major manufacturer like Sammy or Sony. The sturdy build is definitely a plus.
On the right side of the handset, you'll get a volume rocker and the power button, while the left side has a slot for the Dual SIM card slot and a "Mute" switch. On the top, you'll find the standard 3.5mm audio jack while the bottom sports grills for a very, very loud speaker along with a USB Type-C port for fast charging and transfers.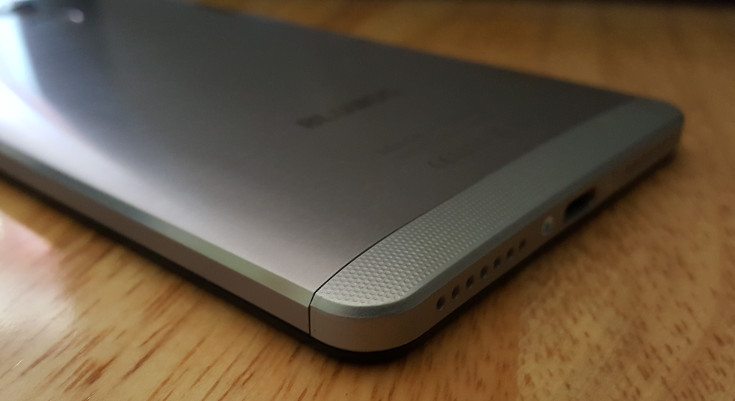 While the Bluboo Maya Max isn't quite on the level of the new Note 7 when it comes to design, it's a bit larger than that phablet . Overall, the Bluboo Maya Max measures 162.2mm x 81.8mm x 9mm and has a weight of 383grams. That isn't a typo folks, but there is certainly a reason for the heft…
Display
Bluboo decided to go for a 6-inch panel on the Bluboo Maya Max and it's of the JDI variety. The panel sports a resolution of 1,280 x 720, which isn't as high as we'd like, but more than sufficient for most users. It's extremely bright as well, surprisingly so compared to other handsets of its ilk. The colors don't pop as much as I'd like, but when you are coming from a 2K Super AMOLED panel, you'll notice a difference.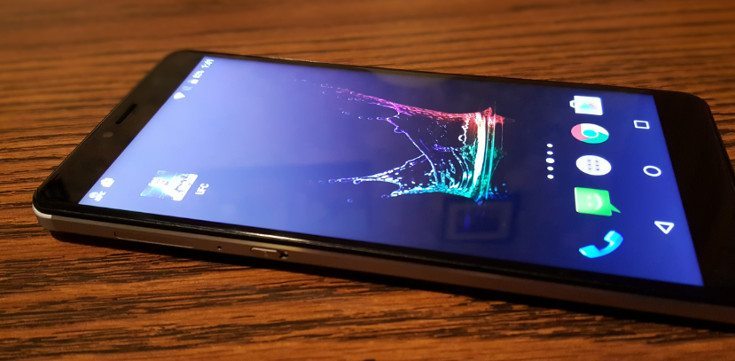 That said, resolution helps in another area as well — the battery life. Not that the Bluboo Maya Max really needs any assistance in that department, but the lower pixel count further extends the battery life, so you will be very unlikely to have to charge this one up during the day unless you literally live on your smartphone.
Software
The Bluboo Maya Max is listed as running Android 6.0, but it's a "forked" version with the companies own set of bells & whistles thrown in. If you have experienced the wild world of Far East smartphones, the menus and UI will be very familiar, and easy to navigate once you get the hang of things. That means all the usual settings you are familiar with are there, along with a few extras and you can always opt for a launcher if you don't dig the layout.
We did have some issues with the software initially. Some cleared up after a few tweaks and a launcher, but others persisted. We were unable to apply the updates (initially) as well, so that's about all we can add in this particular area.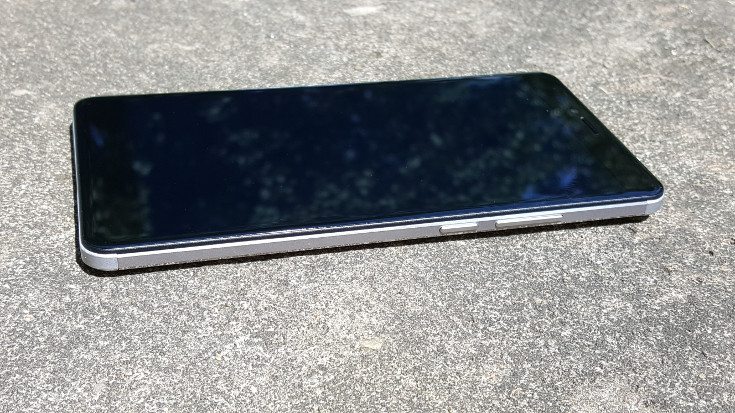 Performance and Specifications
On paper, the Bluboo Maya Max is what we refer to as a "solid" smartphone. The phone is powered by an octa-core MediaTek MT6750 which is clocked at 1.5GHz and backed by 3GB of RAM. That's mid-range, but the Maya Max has plenty of power to handle whatever you throw its way. I ran everything from Clash Royale and UFC to World of Tanks and Pokemon GO with no issues whatsoever. While we didn't benchmark it, it is snappy and performs like most other handsets in its class. In other words, it should be more than capable of dealing with apps, games, and multitasking.
The smartphone has 32GB of storage out of the box with the Bluboo Maya Max, and it's expandable through an interesting method. One of the Dual SIM slots doubles as a micro SD card slot, so if you have the proper adapter (if needed) you'll be good to go with expansion. Connectivity options for the Bluboo Maya Max include Wi-Fi, GPS, Bluetooth 4.0, and the usual sensors. Depending on your carrier and where you reside, the Maya Max can handle a wide array of networks with…
GSM:B5(850)/B8(900)/B3(1800)/B2(1900)
WCDMA::B5(850)/B1(2100)
FDD-LTE:B1(2100)/B3(1800)/B7(2600)/B20(800)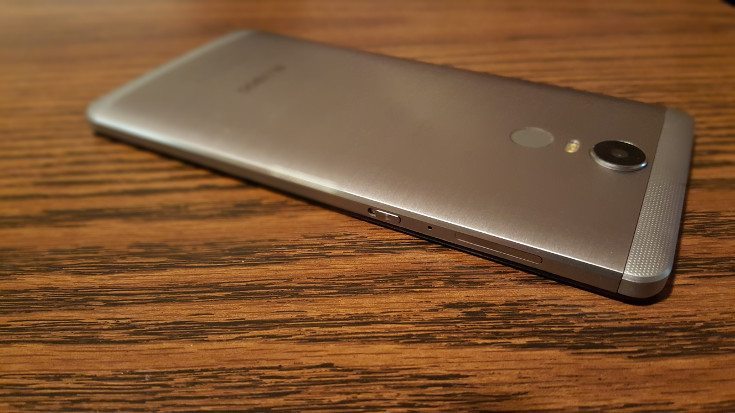 Features
The Bluboo Maya Max main feature is its large battery. The juice box clocks in at a cool 4,200mAh and features quick-charging through the USB Type-C port. It has more than enough juice to get you through the day, and the standby time is simply outstanding. Soon after receiving the handset, I charged it, loaded it down, and let it sit. Each day I would get down on a game for around an hour before letting it lay again. That went on for around 4 full days before it finally went silent. By comparison, my Galaxy S6 Edge Plus only made it around 2 days under similar circumstances.
In terms of actual playing time, it's not going to be a problem with the Maya Max. During our Bluboo Maya Max review, I actually got tired of playing games before the phones battery got close to being dead, so again, you're not going to have to stay near a charger with this one. The other big feature for the Max would be the fingerprint scanner on the back, which is quite nice.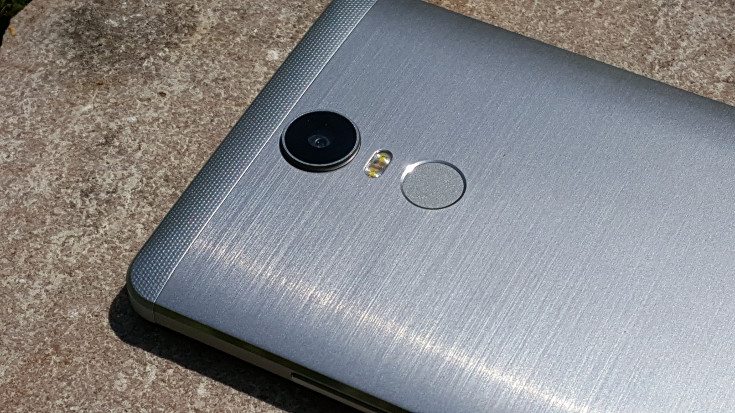 As with most sensors, it can unlock your phone in an instant and be used for various other tasks as well. Once you set up your digits properly, it is just as fast as the fingerprint scanners found on handset from Apple or Samsung. Very impressed with the scanner, especially compared to ones I've tested on similar handsets from the Far East.
Cameras
Cameras have become a major selling point on all handsets, so they are getting their own special section in our Bluboo Maya Max review. The front-facing camera is listed at 5MP but interpolated up to 8MP. That means it takes solid selfies that will be on par with most handsets but with a boost from a front-facing flash. That said, one cool feature was called "PIP Mode" which can pop your head into a little window, just like big screens do with their Picture-in-Picture setups.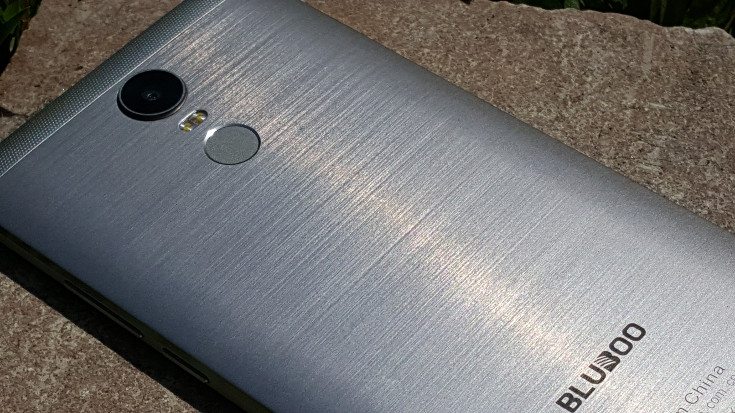 One weak point for us in our Bluboo Maya Max review would be with the rear camera. It features a somewhat standard 13MP snapper with a Dual-LED flash although this one makes use of a Sony IMX214 sensor. I took dozens of photos in various conditions, and while the camera performed about as expected, it's nothing to write home about, especially in low-light. I did experience some lag and a few other glitches, but it took decent photos.
Verdict
The Bluboo Maya Max is the first handset we've gotten a hold of from Bluboo, a company we've been keeping an eye on for quite some time. Overall, the smartphone performed admirably but the software holds it back to a degree.
The software was rough around the edges, and while the company was quick with patches, it was a major headache and not something an "average" user could deal with out of the box. We were told that most of the issues were "fixed" in the latest models, and have been able to confirm some of our early issues are no more.
Software aside, the Bluboo Maya Max is certainly worth a look if you are in need of a big phablet with a whole lot of battery life. It looks good, performs well, but you may experience some significant technical issues with the software down the line depending on now they handle the updates.
Currently the Bluboo Maya Max is listed at $159 through GearBest if you're interesting in picking one up.
UPDATE 9/12 – Review has been edited to reflect updated firmware as noted below.
We were able to flash the smartphone successfully with current firmware and bring things up to date. The phone runs much better aside from a few technical hiccups. If you want to keep this one current, you will want to have a bit of technical knowledge if you are importing or are unfamiliar with smartphones from the Far East.