Mission Smartwatch announced with Rugged Exterior and Snapdragon 2100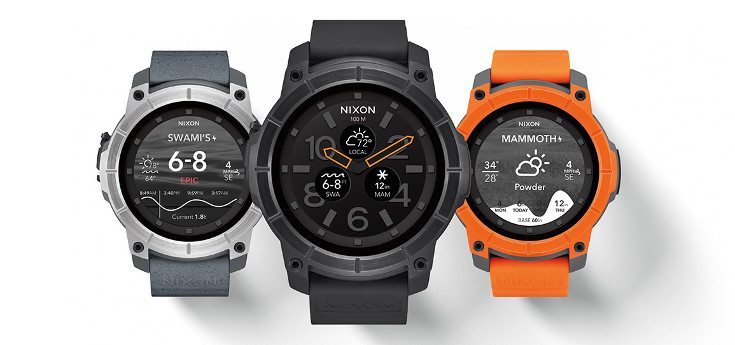 Yesterday, we told you about the decline of Android Wear… at least temporarily. While several manufacturers nixed their plans for new wearables this year, we still have the Nixon Mission to contend with. The rugged smartwatch has gone up for pre-order, and it's going to set you back a whopping $400 bucks.
The Nixon Mission is billed as an Action Sports smartwatch, and when you first set eyes on it, it's easy to see why. It's a bit more rugged than something like the Huawei or Apple Watch and you certainly won't have to worry about dropping it in the pool as it's waterproof up to 330 feet. As you can see from the lugs, this baby is going to withstand a pretty good beating and even has raised glass with a "Roll Cage" bezel made of surgical steel to protect that glass.
While the Mission is tough, it's also pretty damned smart and runs Android Wear with Google Fit tracking. The new Qualcomm Snapdragon Wear 2100 will power the show, and while we don't some of the other details, the AMOLED display clocks in at 1.39-inches round and a resolution of 400 x 400. Other perks include the Nixon Mission app with real-time conditions for the surf or snow, wet-finger tech, a 48mm polycarbonate case, and the usual array of sensors including GPS, barometer, and altimeter.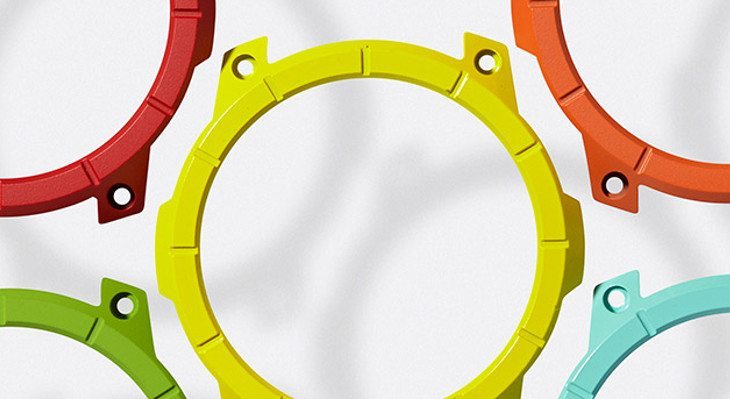 When it comes to style, you're going to have several options to choose from. The smartwatch has 12 bezel options available including stainless and a variety of colors. The casing can be your choice of concrete or black and you can customize the back side with Nixon's designs or an inscription of your own. As for the bands, all are made from dual-layer silicone, but there are a 24 to choose from including multicolored designs.
This one isn't going to be everyone's cup of tea but looks like a winner for folks that do sports, surf or spend ample time in the outdoors. The Nixon Mission will be up for grabs on October 10th for the price of $400, and additional bands are priced at $45 each. Pre-orders are open on the company's official site if you're looking to scoop one up.