Asus Zenfone 3 Laser and Zenfone 3 Deluxe Hit the US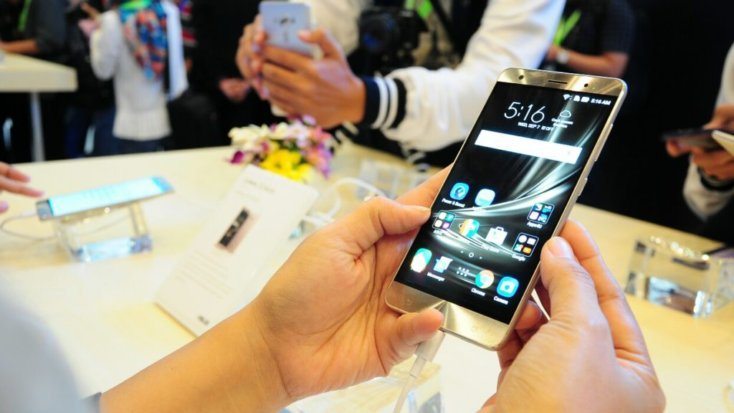 Asus just made available for the US market two of its latest smartphones, the Zenfone 3 Deluxe and Zenfone 3 Laser. Both of them are ready to roll on pre-order courtesy of Amazon, unlocked of course, and they're part of Asus's Zenfone 3 series, which is pretty confusing to say the least, i.e. there are multiple and different devices with basically the same names.
So, let's take a closer look and see what's up with Asus's latest gear. The Zenfone 3 Deluxe aka ZS570KL features a 5.7" wide display, a super AMOLED variety of full HD 1080p resolution and it boasts a 23 megapixels main snapper and a secondary 8 MP camera for video calls and selfies. If you were not impressed just yet, wait to see what's under the hood: the Deluxe version comes with a whopping 6 GB of RAM, 64 GB of native storage capacity and a beefy 3000 mAh power plant to keep the lights on forever and ever. The droid runs Android 6.0.1 out of the box.
The funny thing is that Amazon themselves are being led astray by Asus's handset's monikers, as there are actually 2 flavors of Zenfone 3 Deluxe/ZS570KL, one of them running on a Qualcomm Snapdragon 821 SoC, while the other uses the regular QSD 820. And the problem is, it's not quite clear what Amazon is selling, but my money goes for 820. Either way, they're both pretty cool.
Now, the Zenfone 3 Laser has a tinier 5.5" display with the same full HD resolution/1080p, a smaller 13 MP main snapper with laser auto-focus (hence its name) and an 8 MP secondary. Things are getting sadder under the hood, as the Laser runs on a QSD 430 system on chip and it has just 2 GB of RAM and 32 GB of native storage (expandable via micro SD cards). The battery is the same juicy 3000 mAh variety and the OS is obviously Android Marshmallow.
About the pricing, the Deluxe version will cost $530, unlocked and contract free whilst the Laser is cheaper, at only $206. However, even if you pre-order now, it will take a while to get your droid, anywhere between 2 and 5 weeks.