Get an Unlocked Lumia 640 XL for just $79,99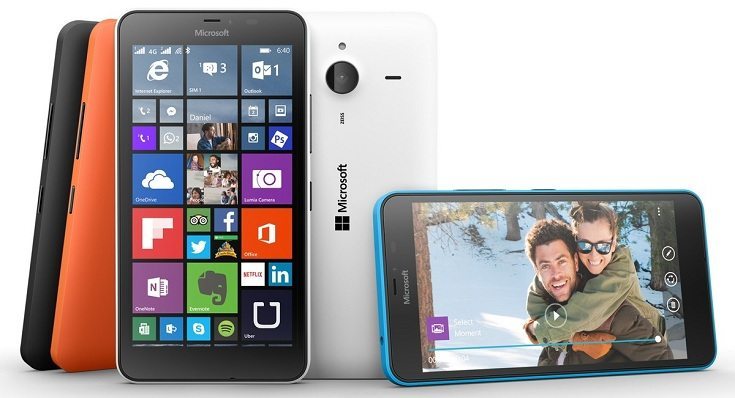 If you're a member of the WP tribe or you just don't care about the OS of your smartphone as long as it gets the job done, today's news is that  you can grab a brand new/unlocked Lumia 640 XL for under eighty bucks, courtesy of Daily Steals. The Lumia 640 XL is a very capable smartphone considering the price asked, as today's hot deal makes for a fat discount vs the smartphone's current price.
Also, you should consider the fact that the Lumia 640 XL was priced at almost $300 unlocked at AT&T ($250 on subscription) when it was originally launched, so you do the math and see what $79,99 is compared to $300 (I'll help, it's basically 25%). So, after only a year or so from its launching, the WP running Lumia 640 XL wonder sells at a quarter of its original price. Sic transit gloria mundi, yes indeed. Moving along with today's hot deal, AT&T is currently selling the 640 XL for $99, but it's the locked version.
The prices of Lumia smartphones are in free fall since last summer, when the Lumia 640 XL was first discounted at $200, then it dropped sharply to $150 in July and at just $100 in October via AT&T. Considering that what you're be dealing with here is a 5.7 inches wide phablet running on a very light OS, today's deal is kind of a bargain, even if WP 8.1 is an acquired taste. The screen has just HD 720p resolution (that's great for the GPU) and the Lumia 640 XL runs on a Qualcomm Snapdragon 400 system on chip, with 1 GB of RAM, 8 GB of internal storage capacity and a high quality 13 MP snapper featuring Carl Zeiss optics.
The battery is a beefy 3000 mAh variety and it's user replaceable, which is kind of rare nowadays. Truth be told, you could do much, much worse than a Lumia 640 XL for $80, and I am talking here about cheap Chinese-made knock offs.
source: Daily Steals via Neowin