HTC One X10 leaks shows a sleek new design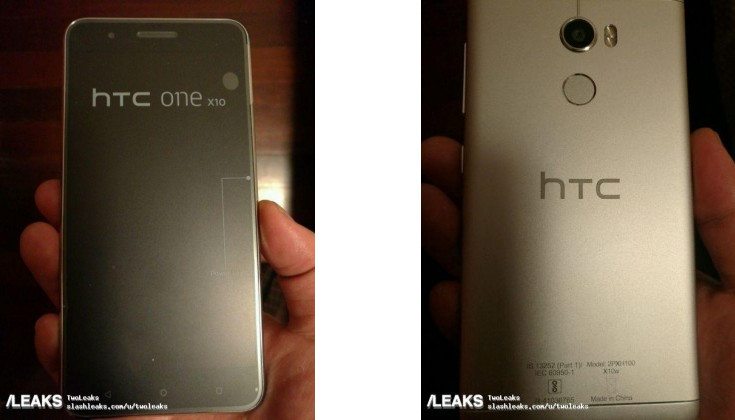 Fans of HTC have had a rough couple of years. The company seemingly can't get back on track although the HTC One X10 could do the trick. Until today we had heard next to nothing about this one, but now have a couple of live shots to discuss.
Remember the HTC One X9? While it didn't exactly set the world ablaze, it was a fine looking smartphone with plenty of pop. It has been a little over a year since we saw that handset however which means a refresh is long overdue. The HTC One X10 shown in the photos is billed as the follow-up, and while we don't know much about what it has under the hood, the design is decidedly different.
The first big change to note is on the back of the HTC One X10. The rear sensor has been moved to the top middle and now has a fingerprint scanner sitting underneath. Nothing too drastic, but certainly more in line with today's trends. The front hasn't changed considerably either but looks far cleaner without the additional flare. That said, those bezels appear to be the same so we won't get any edge-to-edge glass on the HTC One X10.
Now for the HTC One X10 specs. Unfortunately, if the rumor mill is correct this handset will not be much of an upgrade. It's tipped to have 3GB of RAM under the hood to go along with 32GB of storage and an octa-core MediaTek chip. If it sounds familiar, that's because the HTC One X9 had those same innards although we do expect a chip switch on this model. The display will stay in the FHD range though, so you'll want to look elsewhere if need QHD.
We don't have a listing page or any other information to go with today's HTC One X10 leak. This one appeared out of nowhere, so take it lightly as always. It would make sense for HTC to produce a follow-up to the original however and this leak says it will be quite cheap. The HTC One X10 price is rumored to shake out to around $175, which would please plenty of consumers around the globe if true.
via – GSMarena     source: Mobilissimo