Honor 10 sales cross 3 million units, Huawei sub-brand boasts remarkable overall growth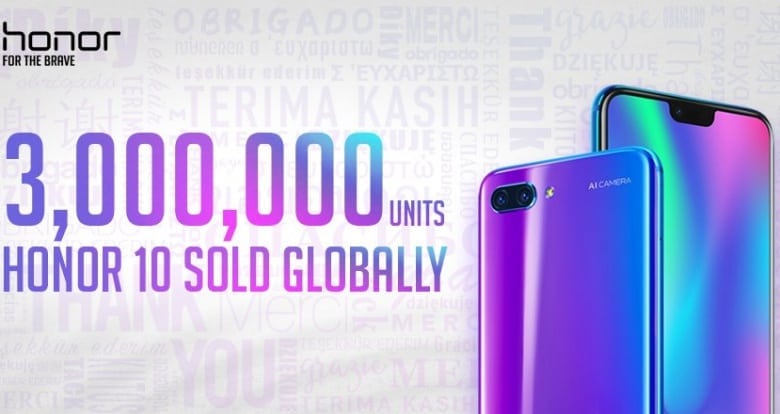 Just in case Huawei's recent growth in the company's homeland of China, as well as international markets, wasn't impressive enough, the Honor e-brand has decided to share some similarly stunning statistics that suggest its goal of ranking among the world's top three in five years is not entirely unrealistic.
Of course, it's going to be tricky for Huawei-branded smartphones to surpass Samsung and Apple's sales numbers and for Honor to somehow sneak onto the podium as well, but the latter's volume outside of China has surged 150 percent year-on-year during the first half of 2018.
That's particularly remarkable considering the mobile industry is in a bit of a rut, and no, this incredible progress is not owed exclusively to low-cost devices with razor-thin profit margins.
In fact, the Honor 10 flagship was one of the most successful products of the Huawei sub-brand, selling a whopping 3 million units around the world in just a couple of months. Not to be confused with the View 10, the notch-embracing Honor 10 is not officially available stateside, proving however extremely popular in Europe with its "industry-leading" AI-powered dual camera setup, "stunning nano-scale optical coating" design, Kirin 970 processor, and up to 6GB RAM.
The relatively inexpensive high-ender shined the most in countries like France, Germany and Russia, while Honor's total numbers posted their largest increase worldwide in Spain.