Amazon's Prime Exclusive Moto X4 is available for only $200 for a limited time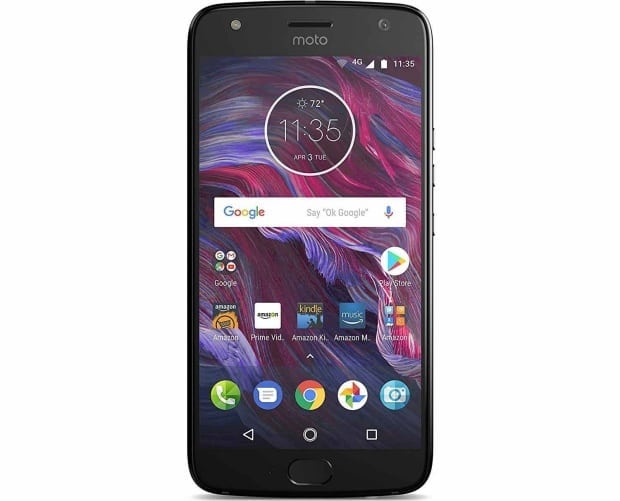 One of 2017's best upper mid-range Android smartphones widely available in the US just got better, scoring yet another discount in a GSM and CDMA-friendly unlocked variant. Normally listed at a $349.99 price, the Prime Exclusive Moto X4 has been repeatedly marked down to $300 and even $250 in recent months. But now Amazon Prime members can get the beautiful glass-backed 5.2-incher at a measly $199.99, and all you need to do is hurry.
This is obviously a Prime Day deal set to expire in a few hours, and at the time of writing, the $200 Moto X4 can still be purchased in both "Super Black" and "Sterling Blue" flavors. Prime Exclusive products, mind you, no longer feature ads and sponsored screensavers, merely including a pre-installed "selection" of Amazon apps on top of an otherwise clean version of Android 8.1 Oreo.
It's worth pointing out that the "regular" Moto X4 is also currently discounted over on Motorola's official US website, but the July 21-ending deal only brings the $399.99 MSRP down to $299.99.
Bottom line, you may have to wait until Black Friday several months down the line to see the X4 fetch a modest 200 bucks again. Hands-free Alexa assistance and IP68 water resistance are two of the phone's more unusual key selling points, along with "standard" stuff like dual 12 + 8MP rear-facing cameras, a premium build including both glass and metal, a respectable octa-core Snapdragon 630 processor, "all-day" 3,000mAh battery, 3GB RAM, 32GB internal storage, fingerprint recognition, and… sadly, no 2:1 screen with razor-thin bezels.
Oh, well, beggars bargain hunters can't be choosers. Unless you choose to spend an extra $50 on the Essential Phone… while you can.