BlackBerry Pearl Themes: Turn Pearls into Bold or Storm
Now this is brilliant news if you are looking for themes, even better if you own a BlackBerry Pearl, and things will get even better if you wish to have BlackBerry Bold or Storm themes on your Pearl.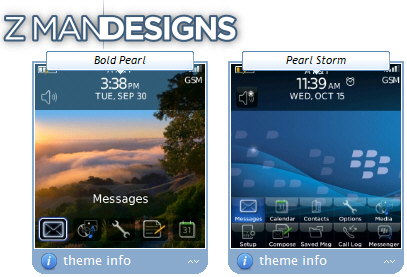 This one goes out to all you BlackBerry Pearl owners, if you own Pearl 81xx then Z Man Designs is the place to be. The offer on the table and of which is totally free comes the replica BlackBerry Bold and BlackBerry Storm themes.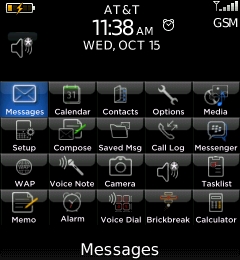 These themes are hot; the only downside is you will have to upgrade your BlackBerry Operating System to version 4.5. Get your Free BlackBerry Bold Theme for Pearl 81xx here, or get your Free BlackBerry Storm Theme for Pearl 81xx here.
Source – CrackBerry