Apple WWDC 2009: New iPhone GS coming in 5 models
Now this is all speculation which we will get to the bottom off, you can mark our word on that. Apparently the all new iPhone GS hopefully being talked about at WWDC 2009 tonight will come in 5 new models, oh yes 5 new flavours should excite the taste buds.
We found information over on ITProPortal with evidence of several new iPhone models not just one to be released all over the world, hopefully all true is what we say. Tweakers.net the Dutch site has a screen capture of T-Mobile's Activation System showing 5 new models which will be available in black or white in either 16GB or 32GB versions.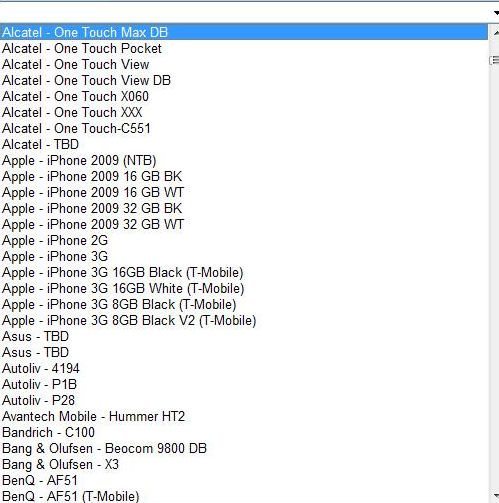 We have already mentioned that the new iPhone 2009 will possibly be called iPhone 3GS with several new hardware improvements, and a much faster processor and a real video camera. Other bits that may interest is that fact the new iPhone will have better RAM, video iChat, 64GB versions.
Please keep coming back to phonesreview.co.uk because we will keep you updated all day today, this is where you will want to be.