Samsung Galaxy S3 4G LTE mini review
The Samsung Galaxy S3 (S III) is definitely a hot smartphone right now and we recently told how EE would be the first to offer a 4G LTE network in the UK, although precisely when it will begin rolling out is not yet known. Today we have news on the Galaxy S3 4G LTE as it seems this will be available in the UK in time for the LTE network launch, expected before Christmas. We now have some details of a Samsung Galaxy S3 4G LTE mini-review that may help you make up your mind whether to opt for this LTE phone when the network goes live.
For EE (Everything Everywhere) to be the first to launch a 4G network is a real coup but of course the LTE network would be no good without LTE devices to use it. A speed test was run on the HTC One X 4G version and also the Galaxy S3 4G LTE model with impressive results as the 4G LTE phones were up to nine times quicker than usual 3G phones. Download speeds up to 45Mbps and upload speeds of 21Mbps were achieved. Of course this doesn't take into account that nobody is yet using the 4G LTE EE network, which is bound to slow down at least a little once it's rolled out.
Another factor that may make up your mind to purchase the Galaxy S3 LTE edition is that it will launch running Android 4.1 Jelly Bean, rather than 4.0 ICS, according to ExpertReviews. This of course also indicates that if you already have the Galaxy S3 non-LTE model the 4.1 Jelly Bean update should be on your way. There's another difference too as the Galaxy S3 LTE for EE will also be available in an exclusive color option, Platinum Grey.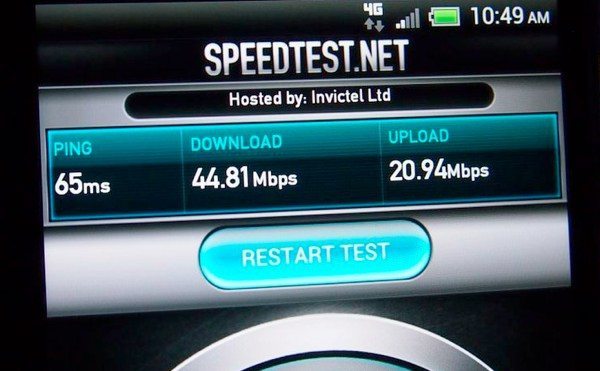 No doubt once EE's LTE network is finally up and running there will be plenty of other LTE devices becoming available. Are you in the UK waiting for the rollout of the first 4G network? If so do you think the Samsung Galaxy S3 with 4G LTE will be your first LTE phone? Send your comments to let us know.