iOS 6 jailbreak with Redsn0w download, but not for all
Apple's iOS 6, the latest iteration of its mobile operating system was released yesterday and before some people have even managed to download the update it seems the ingenious developer community have already managed to come up with a tethered jailbreak using the latest version of the Redsn0w tool. The speed of some jailbreaks is really quite remarkable and we have all the details below but you need to be aware that this won't work with all devices.
Hackers seem to be particularly quick at jailbreaking new iOS's as the last few were jailbroken within a day of release by the dev community. Only a couple of days ago we told how one hacker advised those with jailbroken iOS devices not to update to iOS 6 until a jailbreak was available for it. We also then told about the iOS 6 TinyUmbrella app to save SHSH blobs. Now the Redsn0w iOS 6 jailbreak is available but a significant point is that this will only work with some iOS devices, namely the A4-based iPhone 4, iPhone 3GS and iPod touch 4th generation. Also as mentioned earlier this is a tethered jailbreak and there is not yet an untethered jailbreak available.
News of the Redsn0w tool jailbreak for iOS 6 came to us from Redmond Pie and came from the creative minds of the iPhone Dev Team. As usual we cannot recommend jailbreaking your device and anything that goes wrong is totally your own responsibility. Nevertheless we know that many people out there do enjoy the freedom of a jailbroken device so we will give you the details if you wish to take advantage. You'll probably already know that if you want to go ahead with a jailbreak you'll need to do a full backup of information but if you rely on unlock then you should avoid updating to iOS 6 at the moment.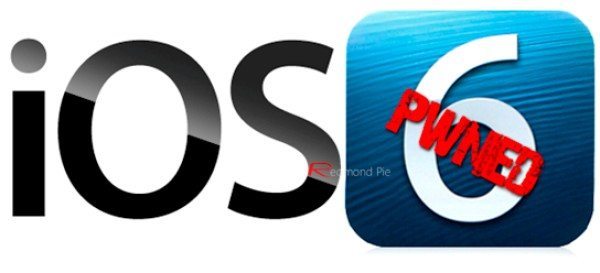 You'll need to download the newest Redsn0w version for either Mac or Windows from the source provided in the Redmond Pie article linked to above. You will also find full step-by-step instructions on how to perform the jailbreak process as well as how-to boot tethered on iOS 6 and also how to install Cydia on iOS 6 as the latest version of Redsn0w doesn't do this by default. No doubt there will be many happy iOS 6 jailbreakers using any apps they choose on their devices very shortly.
Please remember this jailbreak is only for the A4-based iPhone 4, iPhone 3GS and iPod touch 4th generation. It will NOT work for the other devices that support iOS 6, namely the iPhone 4S, iPhone 5, iPad 2, iPad 3 (new iPad) and finally the iPod touch 5th generation. We're interested to hear from readers about the iOS 6 jailbreak with the latest Redsn0w tool. Will you be attempting the jailbreak on your iOS device? Maybe you've already performed the jailbreak and can tell us if everything went smoothly? Let us know with your comments.