HTC One X moves closer to 4.1 Jelly Bean update, for some
Many users of the HTC One X are still waiting patiently, or in fact not so patiently, for the Android 4.1 Jelly Bean update. Although HTC was one of the first major phone makers to say which of its devices would get the upgrade it has been pretty slow to actually deliver the goods. A few weeks ago we told of reports saying that the Jelly Bean update might not reach the HTC One X until the end of December. Today we have further news on this and it seems as though Jelly Bean might come to some HTC One X users as early as next month, although it looks like others will have to wait longer.
Although the Android platform has many enthusiasts there has been a lot of frustration for Android device users over the time it takes updates to become available and also the fact that some devices get the updates weeks, and even months before others. When we informed readers previously that the update may not hit the HTC One X until the end of this year, the comments from our readers reflected the fact that a lot of people find this hard to understand, with many being pretty annoyed. We now hear that Jelly Bean is to begin rolling out to some HTC One X users in October, music to the ears of those fortunate people. However it seems that the first push of the upgrade will only be to the generic unlocked version of the HTC One X.
A report on Pocket-Lint, sourced from Modaco.com, informs that those HTC One X owners on operator branded versions of the phone will have to wait a bit longer. It seems at this stage that we're back to some gloomier news as the report goes on to say that those users should get a taste of Jelly Bean by Christmas although that's dependent on whether Google and operators are ready to give it the go ahead at that stage.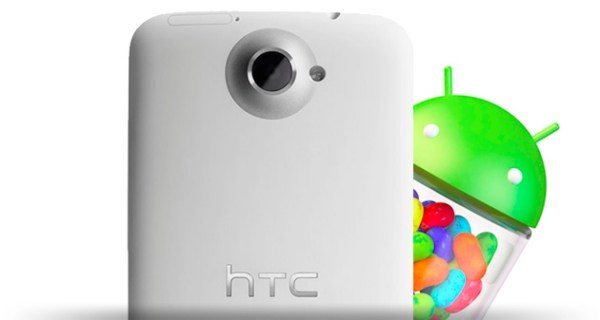 There's still no news on the update for HTC One S users and some of you may have read our recent news on the upcoming HTC handset, the HTC One X+. We told how the HTC One X+ was likely to be launched running 4.1 Jelly Bean and it seems this has been reiterated by Modaco so no waiting for Jelly Bean for that phone when it finally arrives then. You may also be interested about some new phones that HTC announced at an event yesterday, the HTC Windows Phone 8X and Windows Phone 8S and as the names suggest both of these will run on the new Windows Phone 8 operating system when they release. If you want to try out an HTC Android alternative, then you might want to consider one of these two new phones.
Back to Jelly Bean for the HTC One X though and while it's promising news for those with the generic unlocked version, it's not such great news for those with carrier versions as it looks as though they may still have to wait for several months. We'd like to hear your thoughts on this. Are you still waiting for Jelly Bean for your HTC One X? Are you becoming frustrated by the amount of time it's taking? If so how do you feel about the fact that owners of unlocked versions look likely to receive the Jelly Bean update before those with carrier branded versions of the handset? Let us know with your comments.