Get iPhone 5 today, steps for buyers without stress
Today is the day that many have waited for as Apple releases the iPhone 5, the latest in the iconic series of smartphones. Over 2 million units of the new phone were snapped up in the first 24 hours of pre-orders and unless you ordered early, shipping dates were already pushed back by two to three weeks. However the iPhone 5 hits stores shelves today, September 21, so we'll give you some advice and information on your best chances of getting your hands on one as soon as possible.
Some of these details are particularly relevant to those in the U.S. although we've previously given U.K. readers some details of where to buy. Much of the info will be relevant wherever you are though and hopefully we'll be able to help some readers with these tips. Firstly we'll start with the pre-order situation. Apple sold out of its pre-order stock within one hour last Friday and we told how very quickly shipping times were delayed so that you'll only receive one for today's launch date if you were very fortunate.
We've just checked the US Apple online store and shipping times have now been pushed back to 3 to 4 weeks. You may decide that's still your best chance of getting one in the first few weeks and if that's the case you can order here, or merely go to the home page at our link and choose your country or region. However, what about if you wanted to be sporting your shiny new iPhone 5 today? At Apple retail stores the lines have been forming in big city locations for some days now but of course it's still worth you getting down there as early as you can if you want to take a chance.
Apple retail stores will be selling the iPhone 5 from 8am today local times on a first come first serve basis and if you want to find your nearest store in the US then head to this Apple page. This page also gives you information on what you need when you make your purchase such as your old mobile if you want to replace it or carrier account password if you have one. It's a good idea to check out this info before you hot foot it to your local store as it would be a shame to see one in stock and not have the relevant information on you.
It seems very unlikely at this point that Apple will be able to keep anywhere near up with demand for the new iPhone and although those lines are already forming if you want to grab one today a visit to a store is your best opportunity. Cult of Mac has some good tips for those willing to stand in line such as taking a portable chair, dressing appropriately for the weather and taking some snacks. Some people who thought ahead have paid people to stand in line for them but that option is really a little late for you now.
Long lines at Apple retail stores are all part of the tradition of an iPhone release day and many actually enjoy the buzz but in fact you may stand a better chance of obtaining a shiny new iPhone 5 at AT&T, Verizon or Sprint stores or through an alternative retailer such as Walmart or Best Buy, especially in quieter locations. I managed to walk into a carrier store on last year's iPhone 4S release day and found it deserted, asked whether by any chance they still had any and got one straight away, and this wasn't until the latter part of launch day.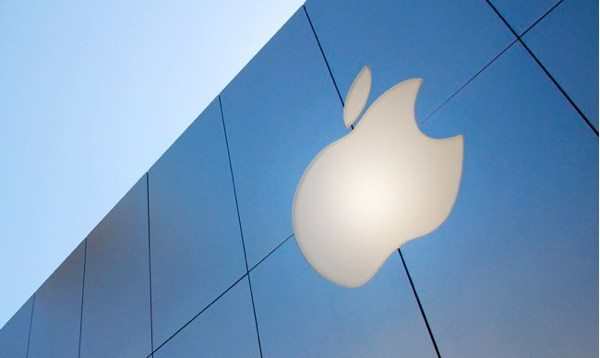 If you're tempted to use an alternative website to get your much-coveted iPhone 5 then we'd caution you to think again. On sites such as eBay and Craigslist, some who managed to get in quick with their pre-orders and will get it today are already offering the new iPhone for sale. Of course plenty of people who use sites such as these are completely legit but you never know if you're going to be sent an empty box and at the very least you'll be paying over the odds.
If you don't manage to get your iPhone 5 today but don't want to wait several weeks then another alternative is to try to reserve an iPhone 5 online for next day pickup at an Apple Store. At the Cult of Mac article we linked to above, there are full details of how this works. Although this option may not be available initially, last year for the iPhone 4S it became possible to reserve after 9pm to pick up at a store the next day. However the reservations sold out very quickly after 9pm each day so you need to be prompt.
If you don't manage one day you can always try your luck again the next day and sooner or later you should be lucky. You might want to check reservations at various Apple stores at 9pm nightly to give yourself more of a chance and quieter locations could be the best option, although of course you may then have to travel further to collect. Remember the iPhone 5 is available in 16, 32 or 64GB storage options in two color options, white with silver or black with slate. Prices are $199, $299 or $399 respectively, on the usual two-year contract.
Cult of Mac also adds that some people had more luck reserving the iPhone 4S using the Apple Store app (here) so that may also be worth a try. It's impossible for us to know what stock levels will be like at various locations and outlets but remember it's worth trying all of the above and hopefully you'll find an iPhone 5 today. If not your chances of getting one sooner rather than later should be increased by using the methods above. In the meantime we'd be really interested to hear our readers' tactics for getting hold of the iPhone 5.
Were you lucky enough to get one of the first pre-orders? Maybe you're already in line somewhere and it looks likely that you'll get yours today? If not will you now order online though delivery may take several weeks, or maybe you'll try the reservation for pickup service? Let us know if you were successful or not by sending us your comments.