iPhone 5 pre-orders proof, Apple still has it
It seems you can hardly go anywhere at the moment without hearing the words 'iPhone 5' and even before it was announced last week we had already told of predictions that this could be the biggest selling smartphone yet. Once pre-orders became available on Friday it became evident just how successful the new iPhone would be and now if we look at pre-order proof we can definitely see that Apple still has it.
After pre-orders for the iPhone 5 took off like a bullet we told of even Apple's surprise that pre-order stocks sold out within an hour, a demand never seen before. At that time we had no news on the actual numbers involved but now Apple has released that information and the statistics are truly staggering. Apple sold more than 2 million iPhone 5's within the first 24 hours of pre-orders and that just happens to be more than twice the amount sold over the same time when the iPhone 4S first went on sale.
Those who were lucky enough to get their pre-orders in first may get the iPhone 5 in time for launch day on Friday but Apple has conceded that not all orders will be able to be fulfilled for the release date and that some orders will not now be delivered until October. In Monday trading there was a 1.2% rise in Apple stock, closing at $699.78.
The sheer amount of pre-orders taken for the iPhone 5 on the first day of pre-orders and over the weekend has led one analyst, T. Michael Walkley of Canaccord Genuity, to revise his previous forecast that 6 million new iPhones would be sold by September 29. His revised prediction is that Apple could now sell between 9 and 10 million units over that time, according to The Washington Post. Meanwhile analyst Bill Choi of Janney Capital Markets asserted his earlier beliefs, saying in a note to investors that he expected between 7 and 10 million units to sell before this month ends.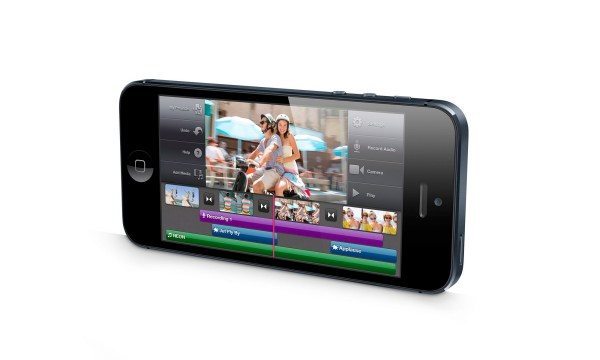 If you haven't pre-ordered and still want to attempt getting an iPhone 5 on Friday's launch day, your only option now is to turn up at an Apple Store or authorized partner's store on the 21st. The phone will go on sale from 8am local time at Apple Retail Stores in the launch regions (see details and prices here) but bear in mind lines are likely to be long and we've already seen some queues forming at popular big city locations. We've just checked both the Apple UK website and also the Apple US website where both color options for all storage models across the board are listed as having a shipping time of between 2 and 3 weeks, the same as a few days ago.
AT&T has also stated that its customers ordered more iPhone 5's than any other previous iPhone on the first day and through the weekend, setting a new sales record. Although the iPhone 5 received a lot of praise from the experts when it was first unveiled last week, there have been others who said it didn't offer enough of anything different and others wondered if Apple products would still keep their same appeal following the death of founder Steve Jobs last year. What we can say now, with some certainty, is that this pre-order proof should dispel any doubts about continued Apple success and silence the doubters, although of course there will always be plenty of people who prefer Android devices.
We'd like to hear your thoughts on the overwhelming initial sales of the iPhone 5. Are you surprised at just how many new iPhones have been pre-ordered? Are you one of those who have already pre-ordered and will receive one from the first wave of shipments? Maybe you're going to take your chance in line on Friday? Why not send us your comments to let us know.