Verizon roadmap leak shows Droid Incredible X release
Luckily for consumer's handset manufacturers and mobile phone carriers offer a large number of different devices to suit most needs and finances, as not everyone can afford the latest flagship smartphone from either Apple or Samsung. Over in the US a Verizon roadmap leak shows a future HTC Droid Incredible X release.
The guys over at Phones Arena have been provided with a Verizon Wireless roadmap that has a long list of upcoming smartphones for the carrier, and the HTC Droid Incredible X is on the list and features a 5-inch display with a quad core processor. This could quite easily be the much rumoured phablet device that is set to become the first of its kind for the carrier.
This leak also mentions the handsets model number as ADR6435LVW, with the presence of 4G LTE connectivity, and should be available during November if there are no delays. There is also the LG Spectrum II that is the rebranded version of the LG Optimus LTE II, which has the likes of a 4.7-inch display powered by a 1.5GHz dual core processor amongst its specs, and this is set to arrive early next month.
The carrier is also set to be offering three Windows Phone 8 handsets in the form of the Nokia Lumia 920, Samsung ATIV S, and the HTC 8X that are pegged for a possible November release date. It seems Verizon have a BlackBerry 10 handset in its plans, but this won't be available until the early part of next year.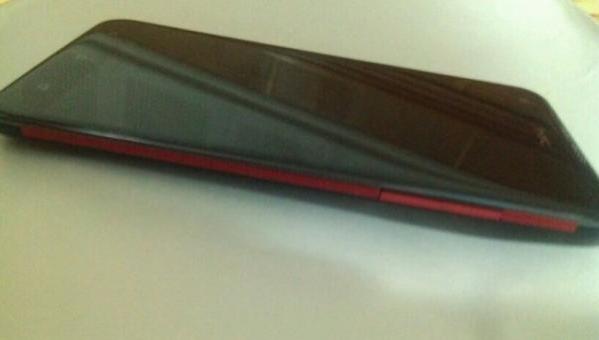 Motorola's DROID RAZR HD is expected to land during the fourth quarter, while the DROID RAZR MAXX HD is pegged for a November release. Strangely missing from the list is the Samsung Galaxy Note 2 that is due to arrive by the middle of November after the handset was confirmed for all major US carriers recently by Samsung.
Other not so exciting handsets on their way to Verizon include the Samsung Stratosphere 2 that will offer a large Super AMOLED Plus display powered by a dual core Snapdragon S4 processor, but also features a slide out QWERTY keyboard. This is tipped to become available later this month, and the Pantech Perception is set to replace the Breakout at some point.
Are you looking forward to any of these handsets?