Galaxy Note 2 release slots for UK & rest of Europe
The Samsung Galaxy Note 2 (Note II) is one of the most anticipated smartphones of the year. Its mammoth 5.5-inch display appeals to a lot of people, especially heavy users who spend a lot of time using their phones for daily activities. Although we knew that the Galaxy Note 2 was set for a European release in October we had no previous news of dates but today we have some news for readers about Galaxy Note 2 release slots for the UK and the rest of Europe.
Pre-orders for the Galaxy Note 2 have been available for some time so plenty of people are just waiting to know when they might finally get their hands on this Android smartphone, sometimes referred to as a phablet. The news we have for you today is not official as it has not been confirmed by Samsung. However it does come from a source that has been very reliable on many previous occasions about upcoming Samsung devices and if it's accurate then many readers waiting for this phone might be able to get it sooner than they thought, in fact within the next couple of weeks.
The first country in Europe that will see a release is Germany, according to Android Authority, sourced from Sam Mobile. The release date in Germany is September 27 and Italy is the next in line with a release on September 28. After this the UK, France and Netherlands are all listed with a release slot of October 1 — 2. Other European countries release dates are not yet detailed. As far as pricing goes it appears that the non-subsidized price will be around €699 (we previously gave some UK pricing here). Most people though will choose to buy the Galaxy Note 2 on a contract with a much lower subsidized price.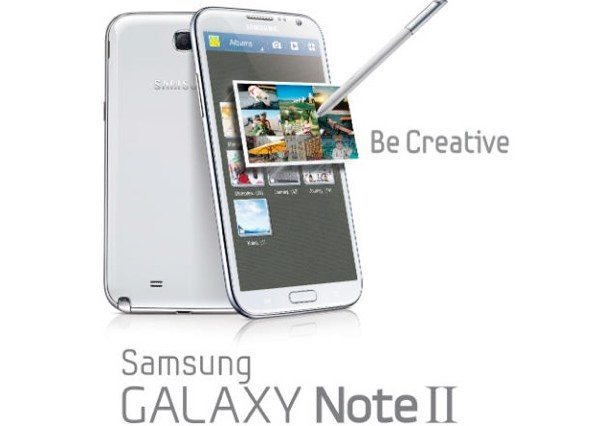 We've also previously given readers in the US details of carriers and pricing for the Galaxy Note 2. Samsung recently announced it would be available on all major US carriers by the middle of November although we had heard previous rumors that AT&T may release it as early as October 21.
In case you want a brief reminder of the key specs and features of the Note 2 we'll tell you that as well as the 5.5-inch HD Super AMOLED display, there's also an impressive 1.6GHz quad-core processor, 2GB of RAM, 16, 32 or 64GB of internal memory (expandable), an 8-megapixel rear camera and 1.9-megapixel front-facing camera. It runs on the latest Android 4.1 Jelly Bean operating system and will be available in two color options, Titanium Gray or Marble White.
Hopefully Samsung will soon confirm the above release information and we'll of course bring you further developments on this. Are you eagerly waiting to get hold of the Samsung Galaxy Note 2? What is it about this smartphone that most appeals to you? Let us know with your comments.