Asus Transformer Prime & Infinity Jelly Bean updates coming within days
Some of the top questions we are asked lately regard when different devices will finally receive the Android 4.1 Jelly Bean update. We've been endeavoring to keep Phones Review readers informed with all the latest device updates and today there's really good news for owners of the Asus Transformer Prime and Transformer Infinity tablets as it seems the Jelly Bean update will be heading to your device within the next few days.
A few weeks ago we brought you news that the 4.1 Jelly Bean upgrade for the Asus Transformer Pad (TF300) was already rolling out and noted at that time that there was still no date for Jelly Bean to reach the Transformer Prime (TF201) or the Transformer Infinity (TF700). Much more recently we gave readers extensive details of the latest Jelly Bean update information for various manufacturer's devices and the Transformer Prime and Infinity were still listed with only a vague "coming months" timeframe from Asus.
Without further ado we can tell you that Asus has now issued a statement saying that the Jelly Bean update will come to these two devices soon, possibly starting within the next 72 hours. Droid-Life, sourced from XDA, reports on the official press statement from Asus, which says that the major software update 4.1 Jelly Bean will soon roll out for the Transformer Prime and also the Transformer Infinity. An update then adds that for those device owners in the US and Canada the release is likely to be in the next 72 hours.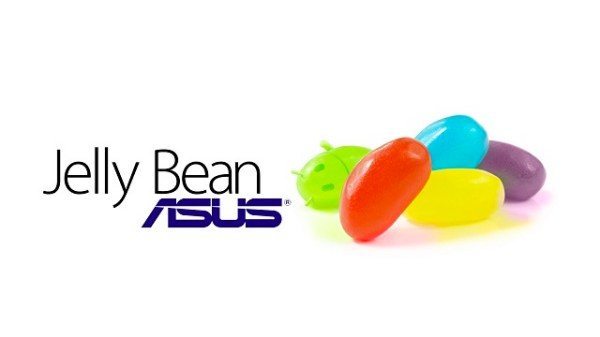 This will be music to the ears of these tablet owners, hoping to get their first taste of Jelly Bean and although it feels like quite a wait since Jelly Bean was launched, Asus has actually beaten many other manufacturers to the mark. The statement came from Asus Technical Marketing Manager Gary Key who thanks owners for their continued support and hopes they enjoy Android Jelly Bean. Only a few more days to go then until those in the US and Canada start enjoying Jelly Bean and hopefully other regions will also get the update very shortly.
We'd really like to hear from any readers with either the Transformer Prime or Transformer Infinity. Are you looking forward to savoring Jelly Bean? Maybe when you receive the update you could let us and other readers know that it's finally rolling out by sending us your comments, including your location please.