Sony Xperia ion (AT&T) Android ICS update, go get it
We always try to keep readers informed about operating system updates for their phones and recently have been kept busy as some devices start to receive the Android 4.1 Jelly Bean update. However plenty of smartphone users are still waiting for 4.0 Ice Cream Sandwich (ICS) for their devices and today we can tell you that the Sony Xperia ion on AT&T is now ready for its Android iCS update.
Just over a week ago we told readers that the ICS update for the Sony Xperia ion would be arriving soon and we're pleased to say that the day is finally here. The ICS rollout for AT&T Xperia ion users began yesterday and AT&T refers those customers to this Sony page where you'll find the download information and update links. You'll simply need to connect your Xperia ion to your PC or Mac and choose the appropriate download, so go get it!
The ICS update offers many improvements and new features and brings enhanced performance. Just some of the upgrade features include improved page loading on the brand new browser, desktop mode and the ability to read offline. There's also easier access to the camera and more with the new unlock and lock features, a new notifications bar where they can swiped away as well as a neat touch where an app icon can be dragged on top of another to create a home screen folder.
Other changes for the better include increased performance in WiFi and Mobile Hotspot speeds and there are various changes to Exchange Active Sync. ICS will also make it easier for you keep organized with improvements to status indications for calendar and email and there are also changes to passcode security for accessing Exchange Active Sync for your reassurance. There are also noticeably improved visuals for Maps street view and when switching between landscape and portrait mode for YouTube viewing there's also enhanced performance.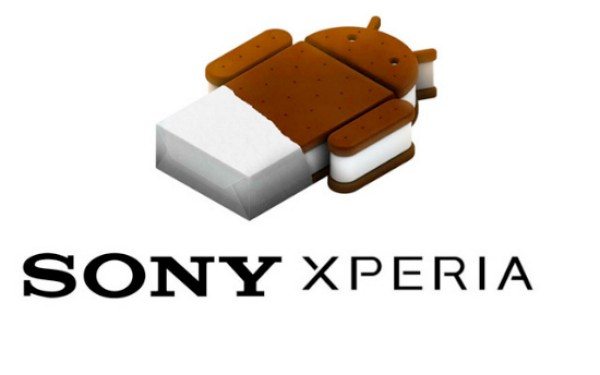 There are plenty of reasons to get your AT&T Sony Xperia ion ICS update then, although if you're hoping to get 4.1 Jelly Bean at some stage that's not looking promising. We recently gave readers information about various manufacturer's devices and whether or not they would be receiving Jelly Bean and there was no word for the Xperia ion.
We'd like to hear from readers who have the AT&T Xperia ion. Have you already received your ICS update and if so what are your thoughts on the update? Maybe you are frustrated at how long it took for the update to reach your device? Let us know with your comments.