HTC One XC (China) taking on Optimus G & Oppo Find 5
As consumers it seems we are under a constant barrage of new smartphones being released in an attempt to get us to part with our hard earned cash. This is not a bad thing though as having more choice available is always better for the buying public, and in China the HTC One XC is taking on the Optimus G and Oppo Find 5.
As the Android Authority are reporting a number of manufacturers are busy trying to be the first to release a smartphone that uses the quad-core Qualcomm Snapdragon S4 Pro processor, and currently it seems that LG are in pole position with the Optimus G. There are a number of other handsets though that are coming up on the rails to beat LG to the punch, which include the Oppo Find 5, Pantech Vega 3, and the Xiomi Mi-Two.
Now there is a new entrant into the race in the form of HTC One XC that has been keeping everyone guessing about is actual specifications, as some so called reliable sources in China have stated that the device will be available soon packing a quad core processor, but these sources claims don't fit in with the official information on the HTC website.
According to the HTC website in China the One XC will come with a dual core processor under the hood that is clocked at 1.5GHz, which is likely to be the Snapdragon S4. Two older listings over on The Verge and GSM Arena seemingly confirm this information, all be it one of the sources seems unreliable as it states the device being available since August.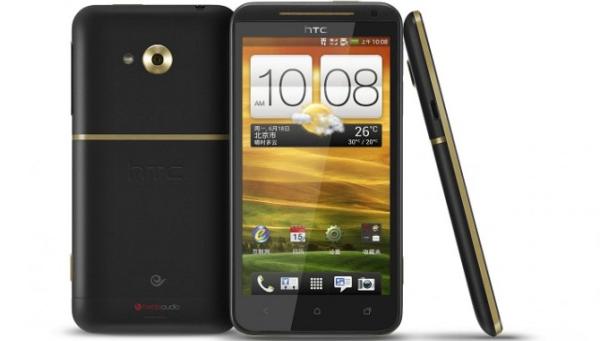 It is thought that the HTC website information may be a typo or some sort of translation error, but even if it does feature a quad core power unit it's unclear if it can compete with the competition, as the XC will only feature 1GB of RAM compared to 2GB, and the non-removable battery weighs in at 2,000 mAh, while the Oppo Find 5 has 2,500 mAh.
Camera wise it also loses out with an eight megapixel sensor compared to the Find 5's twelve megapixel unit, and thirteen megapixels on the LG Optimus G. The display on the HTC is not too bad with its 4.7-inch size and 1280 x 720 pixels, but again doesn't compare to the Oppo Find 5 and its 5-inch display with 441 pixels per inch and a resolution of 1920 x 1080.
Do you think the HTC One XC will compete with its rival's offerings?