Samsung Galaxy S3 holiday season worthy deal with Sprint
With the amount of smartphone choice now available to consumers there can often be many factors that help some people to pick a certain device. Away from having all the bells and whistles the price can be a deciding factor when choosing any new tech product, but one that has a good price as well as being a highly desirable product can be one deal not to miss, and we have news of an upcoming Samsung Galaxy 3 holiday season offer with Sprint.
The busy Christmas shopping season will soon be upon us with consumers looking to pick up a nice bargain or two, and the guys over at Engadget have noticed a nice deal for the upcoming Black Friday shopping rush. This year the busy shopping day falls on November 23rd and US carrier Sprint have a nice one day only deal for the Samsung Galaxy S3.
They will provide you with the smartphone for only $49.99 with the condition of a new two year contract being agreed. The ad has the Galaxy S3 listed as the "Unlimited Edition", which must be a hint that the carriers unlimited data plans are still up for grabs for new and existing customers.
Obviously the deal has a while to go yet, but if you can wait that long before getting the Galaxy S3 for under $50, it's nothing to turn your nose up at. It has to be remembered though as the date is still quite a way off, other carriers will also be announcing various deals to be had with a new smartphone.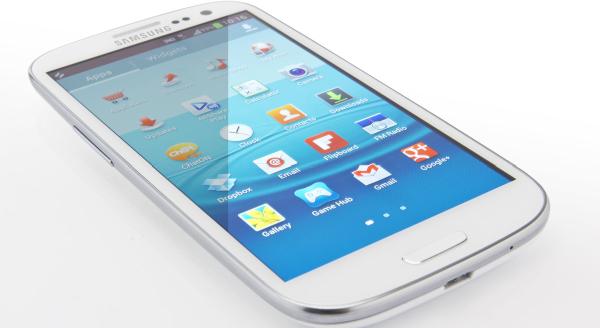 On the actual day itself supplies of the handset will likely be in short supply, and is likely to be on a first come first served basis, so an early start may be needed. The carrier may put the deal online as well, but it has to be remembered that another worthy Samsung handset could be available by then in the form of the Galaxy Note 2.
The handset has already been revealed to be coming to all the major carriers in the country by the middle of November, which comes after the Note 2 hits the UK and Europe markets next week. Will you be getting the $50 Galaxy S3 or waiting for the Note 2?