LG Nexus phone smiles for the camera in new leak
This year it seems that we are going to see some changes to the Google Nexus program, with a rumoured four different handset manufacturers believed to be providing devices in the coming weeks. In the last few days there has been a lot of speculation about a device from LG, and now the LG Nexus phone smiles for the camera in a new leak.
Only a few days ago the specifications and a release date were leaked that came after a source had claimed to have spent time with the device. Now the guys over at Droid Life have got hold of some images that are claimed to be of the upcoming Nexus device from LG.
The images are of what is expected to be the LG-E960 that recently passed through the FCC in the United States, and the smartphone seems to have a similar shape to the Galaxy Nexus, while the display looks as if it is almost edge-to-edge.
At the rear of the handset it has a similar backing to the Optimus G, which the Nexus handsets is thought to be based on. From images of the software it can be seen that the handset is running Android Jelly BeanMR1, which goes by the codename of Mako.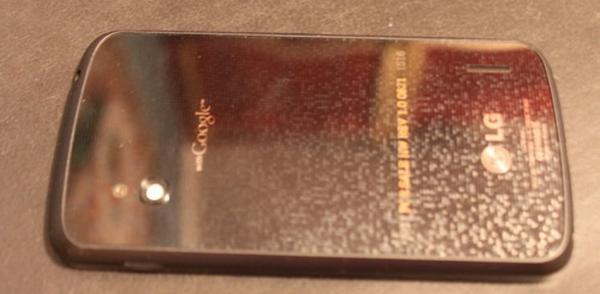 The onboard camera pixel sensor isn't branded, but it is expected to feature either 8MP or 13MP just like the Optimus G. There is also no physical or capacitive control buttons, and the upcoming smartphone is believed to have the quad-core Snapdragon S4 Pro processor under the hood.
It is believed that consumers looking to pick up a new Nexus device this year will also have the choice of Samsung, HTC, and Motorola hardware with the next model due to become available anytime between the end of this month, and the end of November.
Which company would you favour for a new Nexus phone?