Droid Razr HD & Droid Razr Maxx HD pegged for October 18 Verizon release
There has been a lot of anticipation for two Motorola phones heading to Verizon over the last few weeks and months. They are the Droid RAZR HD and the Droid RAZR MAXX HD and although we have heard previous hints of an October launch the evidence seems to be mounting for an October 18 release date. The Droid RAZR HD has just hit shelves in Canada and all the signs suggest that next Thursday is the day that many in the US will also be able to get their hands on these phones. We also have some preliminary idea of the price for each of these phones.
When Motorola officially announced these smartphones we were informed that they would be launched in time for the holiday season. However the Droid RAZR M was announced at the same time and has already been released leading some to question the whereabouts of the Droid RAZR HD and Droid RAZR MAXX HD. There were then some concerns with antenna problems and it was feared a launch would be pushed back but then a few days ago we heard that some RAZR HD accessories had been spotted at Verizon stores. This is always a good sign that a release is imminent and this was further backed up with a leaked Verizon MAP list that showed a date of October 18 for the Droid RAZR HD, although we pointed out that such information cannot be relied on.
The good news today though, if you're waiting for either of these phones, is that October 18 is looking more and more likely so that's only just over a week away. This still hasn't been officially confirmed by either Motorola or Verizon but Droid-Life brings news that the official Motorola Canadian Twitter account has announced availability of the RAZR HD there right now, exclusively on Rogers. Of course if the RAZR HD has arrived for Canada it certainly appears that all is well for the US release on Verizon.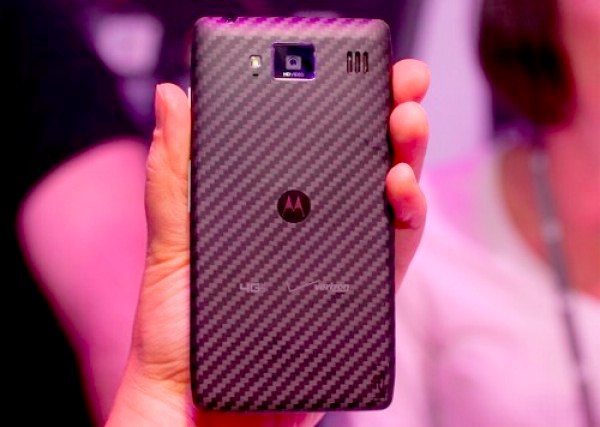 Further to this Droid-Life cites several sources as giving them an October 18 release date for both the Droid RAZR HD and Droid RAZR MAXX HD. Apparently Verizon has already begun employee training for both phones and next Thursday is the big day. There's also some news on pricing, as the Droid RAZR HD is likely to be around $199 on the usual two-year contract while the Droid RAZR MAXX HD will be around $299, also on contract.
Again we'll remind you that the October 18 date is not yet official but all the signs are looking extremely good if you're waiting for either of these Motorola phones. We'd like to hear from readers regarding this. Are you waiting for the Droid RAZR HD or the Droid RAZR MAXX HD?