HTC J Butterfly revealed 5-inch display to be used elsewhere
In its advertising campaign for the iPhone 5 Apple makes a big thing about the screen size being ideal for users to use the device one handed, but a lot of smartphone fans want a screen bigger than 4-inches and a lot of new devices being announced prove this, and now the HTC J Butterfly has been revealed with a 5-inch display that will be used elsewhere.
Over the last couple of months there have been a lot of rumours suggesting that HTC would be releasing a smartphone with a 5-inch display, and the device has gone under a number of different names that have included the HTC6435DIX as well as the Droid Incredible X once it arrives on Verizon.
Now as Pocket Now are reporting the handset has been unveiled over in Japan and is called the HTC J Butterfly, and features the quad core Qualcomm Snapdragon processor that is clocked at 1.5GHz. The display is a 5-inch Super LCD 3 full HD with 1920 x 1080 resolution, which provides a massive 440ppi.
There is also 2GB of RAM, 16GB of on board storage that can be expanded via a microSD card, 8MP rear camera, 2MP front shooter, 4G LTE, and supplying the juice for all that tech is a 2020 mAh battery unit.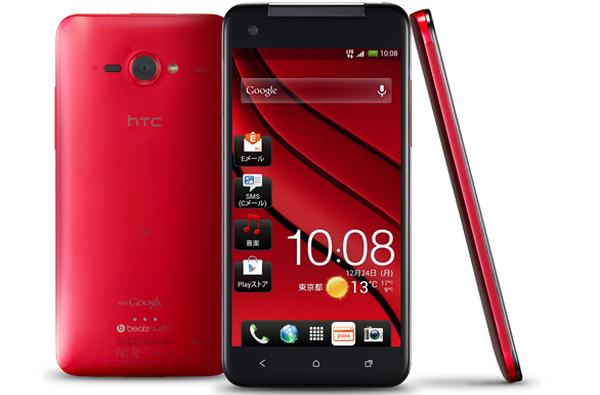 The handset will come running Android 4.1 Jelly Bean, and the device will be available in black, red, and white colour options. The disappointing news is that the HTC J Butterfly will only be available in Japan, even though previous rumours have suggested it would be available globally.
HTC has said that the screen will be showing up on other devices and the HTC J Butterfly is expected to release in December. Do you like the idea of a 5-inch smartphone?