Samsung Galaxy S3 mini price & imperative features
As you probably know the next new device coming out of the Samsung camp is the smaller sibling to the hugely popular Samsung Galaxy S3, aptly called the Samsung Galaxy S3 mini, but although the new smartphone does indeed resemble its bigger brother in looks other than its smaller size, the Galaxy S3 mini does offer some imperative features.
For starters, the Samsung Galaxy S3 mini will come packing Android Jelly Bean, whilst the larger Galaxy S3 has to wait to be updated to the latest Android operating system, whilst over in the US that Jelly Bean update has been delayed until 2013.
Other than the Jelly Bean difference, the Samsung Galaxy S3 mini offers according to a report by PC-tablet, a 4-inch Super AMOLED touch screen with a resolution of 480 x 800, which they say is agreeable but not that brilliant, whilst unlike the Galaxy S3 sporting a 1.4GHz quad core processor the Galaxy S3 mini packs a 1GHz dual core processor so doesn't quite come close to its bigger cousin.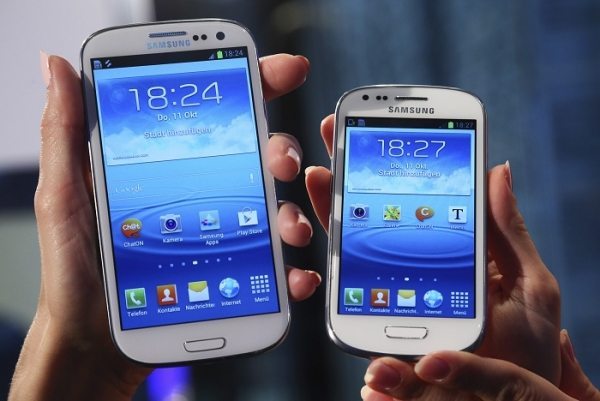 The SGS3 mini features 1GB RAM along with a 5 megapixel rear facing camera with LED flash, 720p video, and a VGA front facing snapper, and there is also WiFi and Bluetooth 4.0 aboard, whilst there is the option of either 8GB internal storage or 16GB internal storage as well as microSD expansion up to 32GB.
As for price and availability of the Samsung Galaxy S3 mini, word is the smartphone will set you back roughly 300 quid as a SIM free handset in the United Kingdom, whilst customers that p[refer to go the contract route should be able to snap up the Galaxy S3 mini on the usual two-year term as a free handset for roughly 25 quid a month.
As for just when you'll be able to pick up the device, word has it the Galaxy S3 mini should see release as of the 2nd of next month, whilst unlocked versions of the device are expected to hit stores in the first week of November.
Will any of our Android faithful readers be considering picking up the Samsung Galaxy S3 mini over its larger brother?