Acer Iconia Tab A110 starts affordable holiday season
If you're after an affordable tablet for the holiday season then a new 7-inch tablet in Acer's Iconia Tab line is about to arrive. The Acer Iconia Tab A110 is joining the current trend for smaller tablets and is heading to the US and Canada for a release on October 30. We have more details and the price below so read on to see if this may be just what you're looking for.
We recently discussed the fact that some earlier Acer Iconia Tabs will not get the update to Android 4.1 Jelly Bean and as you can imagine that caused some frustration for owners of the tablets involved, the A100, A200 and A500. However, that's not something you will need to concern yourself about with the Iconia Tab A110, which will launch running Android 4.1 Jelly Bean. On top of that it also has an NVIDIA Tegra 3 quad-core processor, 7-inch display with resolution of 1024 x 600, 1GB of RAM and 8GB of internal storage (expandable by up 32GB via microSD).
Further specs reported by TechCrunch include a front-facing camera for web chat (but no rear camera), WiFi, Bluetooth, around 7.5 hours of battery life, micro HDMI output and micro USB port. If you're intending to take your tablet out and about the Iconia Tab A110 could fit the bill as it's less than 0.5-inches thick and weighs just 0.86 lbs. The price is a reasonable $229.99 and that expandable storage option could be a draw for many consumers although the A110 does lack some features such as a rear camera.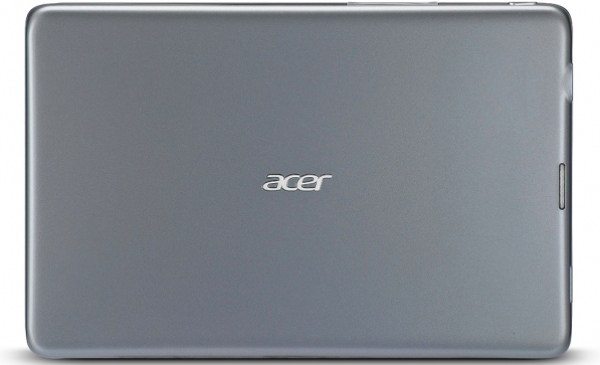 The Iconia Tab A1150 will face competition from the likes of the Google Nexus 7, which starts at $199 and has been hugely popular. Also it will be interesting to see what Apple's iPad mini has to offer and how it is priced when it is finally unveiled at an event on October 23, just a few days from now. We'd like to hear your thoughts on the Iconia Tab A1150.
Could you be tempted by this 7-inch Android tablet? Maybe you think the Nexus 7 has more to offer you? Perhaps you're waiting for the iPad mini announcement to check that out as well? Let us know with your comments.