Motorola Droid Bionic ICS 4.0.4, reset if update fails
Regular readers of Phones Review will probably have breathed a hugh sigh of relief recently when we revealed that at last the Motorola Droid Bionic Android 4.0.4 ICS update was finally rolling out. This has been a real saga and we gave readers the happy news and details of the update and also told how the Droid Bionic had also been added to Motorola's latest list on its devices that would receive the 4.1 Jelly Bean update. However we have now heard that some people are having problems with the ICS update but that a reset fix can help.
There has been a great amount of frustration vented from Motorola Droid Bionic owners who felt letdown by the length of time it took Motorola and Verizon to roll out the Ice Cream Sandwich update and so it was good to finally be able to tell readers that ICS was now being pushed out in stages. We gave instructions for readers on how to proceed with the update if they received notification and also how to check manually for the update so if you want to see more on that check our earlier article here.
However we received many comments from readers who were still pretty angry about the wait. We also received some comments to say that the update had been successful but there were also lots of readers from locations across the US who said after some days that they were still waiting for the ICS update for their Droid Bionic and now we have seen new reports saying that the update doesn't seem to be working for all, following difficulties installing it. ICS 4.0.4 build 6.7.246 is still rolling out but Android Spin tells how some users updates are failing.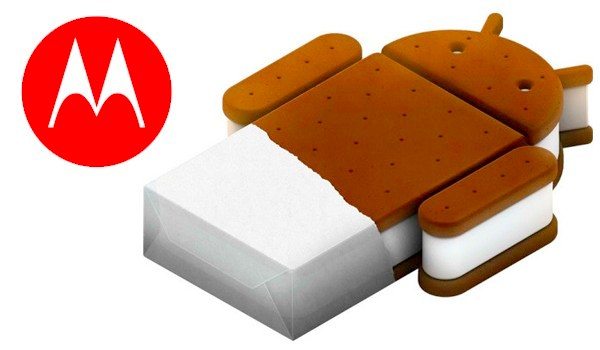 If this happens to you then the advice is to try a factory reset and then install the update again. If you take a look at the Android Central Forums then you can see that some Droid Bionic users have reported a failure with the installation, even though they have attempted it several times. The above tip seems to have worked for some users but not all so if you haven't already tried to get your taste of ICS then we hope it all goes smoothly for you. If you are still having difficulties though then Verizon suggests that you inform them at www.verizonwireless.com/contactus.
We're always interested to hear comments from our readers so if you have a Motorola Droid Bionic maybe you could let us know if your ICS update went smoothly or if you've had difficulty installing it? Perhaps you haven't received notification yet and manual checks still don't show it as ready for your device? Maybe you even have further tips that you can share with readers about things they can try if their update has failed?