EE iPad 4 and iPad mini with 4G LTE for UK
Consumers in the UK have long had to watch enviously as their cousins over in the US make use of all the new mobile tech is released that has 4G LTE technology, which offers much faster data download speeds. Now though carrier EE formerly Everything Everywhere, has revealed the availability of the iPad 4 and iPad mini with 4G LTE for the UK.
We recently gave you the mobile phone price plans for the carriers new 4G service that kicks off shortly, and the fact the iPhone 5 will be perfect to make use of the new network when it's finally launched, but now as SlashGear are reporting the carrier will be offering customers LTE versions of the iPad 4 and iPad mini.
They will be available "in the coming weeks", and will be offered alongside the versions sold with the Orange and T-Mobile branding, which will be limited to HSPA+/DC-HSDPA that will be offered with data plans that start at £25.99 each month.
The announcement would have been expected at some point as it is currently the only 4G network currently in the country that is compatible with the Apple products. There have been a number of people in the UK that have been put off by the expensive price plans recently announced for the 4G network though.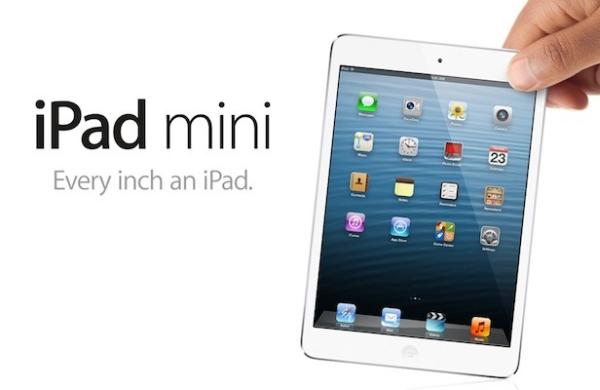 EE has since released details about their tablet data plans that again may turn some people off from buying the 4G option of iPad though, as there are three different two year contracts on offer that start at £25.99 for 2GB of data. This goes up to £30.99 for 3GB, and then it's up to £35.99 for 5GB of data, and after that you can add another 500MB for £6 or 2GB is another £15.
Hopefully when the other carriers in the country get their 4G networks up and running price plans may become cheaper with the increased competition. Will you be getting a 4G iPad from EE?