Nokia Lumia 920 on Rogers coming November 12
There was a time when Canada would be amongst the last to gain a new smartphone that was coming to market, but times change, and it appears that Canada is now the preferred country for some smartphones to make their debut appearance in the market, and Canada seems to be the preferred country to gain the Nokia Lumia 920 before any other.
According to a report by Mobile Syrup, Nokia's latest flagship Windows Phone 8 smartphone, the Nokia Lumia 920 will apparently become available in Canada on Rogers, and the handset will become available early November; however it appears that a Rogers authorised dealer has confirmed a release date for the Nokia Lumia 920 on the network.
Last week the Canadian carrier began pre-orders for the Nokia Lumia 920 that will only become available in black, but fell short of offering any hard and fast release date or pricing for the Windows Phone 8 handset, but Rogers dealer Rogers Mapleview appears to have outed the release date via their Twitter account.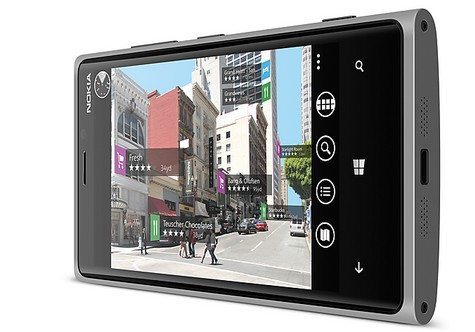 Tweeting that the Nokia Lumia 920 will be launching as of the 12th of November, although the Mobile Syrup guys do say this is kind of odd as the 12th is a Monday, and popular devices don't release on a Monday normally, so maybe it's correct, maybe not, but no doubt both Nokia and Rogers will make an official announcement in the not too distant future.
For those over in Canada that might be waiting for the Nokia Lumia 920 to hit, the device offers a 4.5-inch IPS touch screen along with an 8 megapixel rear facing auto-focus camera with Carl Zeiss opting and dual LED flash, a 1.3 megapixel front facing camera, 1.5GHz dual core processor, 1GB RAM, 32GB internal storage, NFC, Bluetooth 3.1, WiFi, WiFi Hotspot, and a 2000mAh battery, but no microSD expansion.
Although the possible release date for the Nokia Lumia 920 in Canada could be the 12th of Next month there is no word on what the WP8 handset will command price wise with Rogers.
Are any of our Canadian readers waiting to snap up the Nokia Lumia 920 from Rogers?