Z10 catchy name could be first BlackBerry 10 smartphone
We've been following developments about the upcoming BlackBerry 10 operating system and subsequent devices with great interest. It's well know that RIM has a huge amount riding on the success of BB10, due to be unveiled at a big event on January 30. Today we have news about the first BB10 smartphone, previously referred to as the L-Series or London, as it seems highly likely that the actual name of the device on release will be the BlackBerry Z10, followed by a QWERTY BB10 phone called the X10.
We had previously wondered if RIM was misguided placing so much emphasis for the future success of the company on the new BlackBerry 10 OS and devices running it. However as more and more leaks have emerged, what we've seen has been really promising and it would be hats off to RIM if they pulled this one off. Although we still fear it may be too little, too late, it would be interesting to follow a real success story and revival so we are hoping BlackBerry 10 will manage the much-needed turnaround for RIM.
Going back to the name of the first BlackBerry 10 smartphone and it does seem that the Z10 will replace those L-Series or London dubbings that we've heard previously. We previously told how the first full touchscreen BB10 phone looks set to release around March 2013, with a QWERTY version following in June, although this is not yet confirmed. This name Z10 has been discovered from marketing materials that Unwired View managed to get hold of and it also appears that the QWERTY BlackBerry 10 smartphone that will appear later will be called the X10.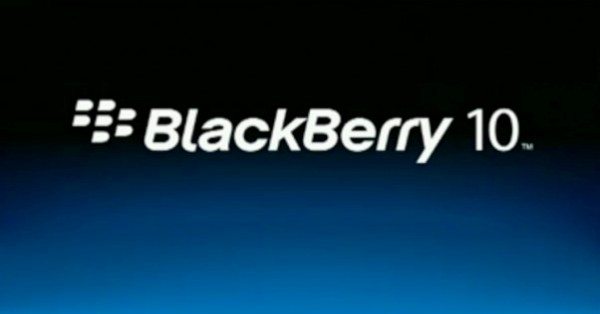 We're also informed that the Z10 will come in two color options, black or white. The leaks that have come out recently about BlackBerry 10 hint that there could be real potential in the platform. For instance we recently told how units had been sent out for pre-release testing, how a BB10 phone did really well in browser tests against other popular devices, showed a video showing the new touchscreen keyboard and told how over 70,000 apps for BB10 will be available when the new OS releases.
All is looking promising then and we want to know what you think of the names Z10 and X10? We think they sound pretty catchy and hope that the leaked advertising material is accurate. Also do you think BlackBerry 10 and devices using it have a hope of winning over Android and iOS enthusiasts and reviving RIM's fortunes? Let us know with your comments.