Pod2g breaks silence on iOS 6 untethered jailbreak
We know that many of you are still waiting eagerly and anxiously for an iOS 6 untethered jailbreak for the iPhone 5 and other devices but news on this seems to have come to a halt amid various false starts. Very early on after the release, renowned member of the jailbreaking community pod2g told how he wasn't working on an iOS 6 jailbreak, leading to huge disappointment among his many fans. After remaining fairly quite on the subject ever since, pod2g has now broken his silence in an interview where the jailbreak was also discussed.
Although when iOS 6 was released @pod2g told on Twitter that he wasn't working on the untethered jailbreak, in October he then said that he was confident that it would be achieved, even though it didn't appear to be imminent. Pod2g said that he was stuck but that could quickly change and hoped that something could be found by him and other jailbreakers in the next few weeks. Since that time news has been quiet about genuine iOS 6 untethered jailbreak apart from numerous scams and fake information that we've informed readers about.
At one point there was speculation that work was on hold until Apple released iOS 6.0.1 and following that there was speculation that the likes of pod2g and the Chronic Dev Team may then wait until iOS 6.1 was released. A few days ago we told how iOS 6.1 beta 4 had now been released to developers and it looks likely to be the final build so 6.1 could be released to the public in the coming few weeks. It seems a lot of people are now pinning their hopes on an untethered jailbreak for iOS 6.1 now although of course this may still not happen, especially as pod2g and other renowned jailbreakers such as MuscleNerd, p0sixninja and planetbeing have not stated any intent about this.
We were particularly interested then to see that pod2g had been interviewed in depth by iDownload Blog and that the untethered jailbreak was discussed. It's a long and fascinating interview with the French iOS hacker, real name Cyril, and we've just weeded out some of the relevant jailbreak news for those who are interested and still holding onto hope for an iOS 6.x untethered jailbreak. Pod2g talks in-depth about his personal life, how he got into hacking and why he concentrates on iOS and even gives advice to those who want to follow in his footsteps.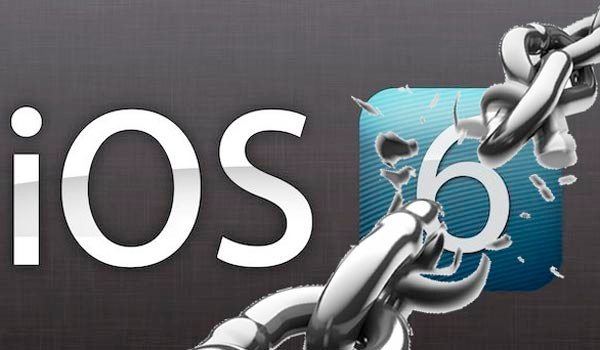 When asked if the jailbreaking community has presently hit a wall pod2g says that he's still confident about the next few months and that an iOS 6 jailbreak will come. However regarding future iOS versions he feels that it will be harder and harder to come up with jailbreaks in a suitable timeframe because of Apple's tightening of security. He also discusses the Chronic Dev Team and in fact says that they haven't had much involvement in the last two jailbreaks but does say that the people who have given him most assistance include @MuscleNerd, @planetbeing and others. Pod2g also concedes that the reason he's taken his jailbreaking foot off the gas in the last few months was partly to do with jailbreak releases being credited to the Chronic Dev Team.
Pod2g was also reminded in the interview that he'd recently stated he wasn't working on the iOS 6 jailbreak right now and asked what it would take to make him change his mind about this. At this point pod2g said that "there is a big chance" he will change his mind on this and that he has actually spent some time since WWJC working on it but still doesn't have enough time. Although he feels pressure is on him to come up with an iOS 6 untethered jailbreak he also says that most of those who follow him seem to understand that he has other commitments. He also says that he sometimes receives Twitter messages urging him to take his time and also suggestions saying he and other jailbreakers should maybe wait for iOS 6.1, something we mentioned above.
The insightful interview ends with pod2g sending a message to his fans and thanking them for their patience and support and he also says that while he can't assure people he will be working on an iOS 6 jailbreak any time in the next few days, it is something he intends to get to. This really is a fascinating revelation about one of our most renowned jailbreakers and the snippets of info about the iOS 6 jailbreak are intriguing.
We are sure this will instill some fresh hope in people who are still waiting for the iOS 6 jailbreak although we also feel more than ever that it's not just around the corner and could well come some time after iOS 6.1 is released. Nevertheless it's good to hear real discussion from pod2g about this rather than the odd tweet and we hope that he does indeed manage to turn his attention back to jailbreaking real soon.
We'd like to know what you feel about pod2g and his exploits regarding iOS 6 jailbreaking? Do his words increase your expectation that an iOS 6 jailbreak is still on the cards? Maybe you've given up hope of further iOS jailbreaks completely? Let us have your comments on this.