Samsung Galaxy S4 release is Key to Lime Pie OS
Smartphone maker Samsung has been on a bit of a roll lately with their flagship handsets such as the Galaxy S3 and Galaxy Note 2 leading the way. There was a time that the sort of leaks and speculation we now see for the company's upcoming products were just reserved for the Apple iPhone, but now though thoughts have been turning to its next flagship model in the form of the Samsung Galaxy S4, and the handsets eventual release could coincide with the launch of the Android 5.0 Key Lime Pie OS.
We have been hearing a number of different rumours in the last few weeks about the next Galaxy S handset, and at one time it was thought we would be getting the first look at the device at next month's CES event in Las Vegas, which now doesn't seem to be the case.
There is some thought that Samsung may launch the device soon after Google announces the next big update to the Android operating system, which is thought to be called Key Lime Pie. Some owners of the current Samsung Galaxy S3 have been complaining about the slow rollout of the Android Jelly Bean update, with the handset currently getting the 4.1.2 version of the firmware.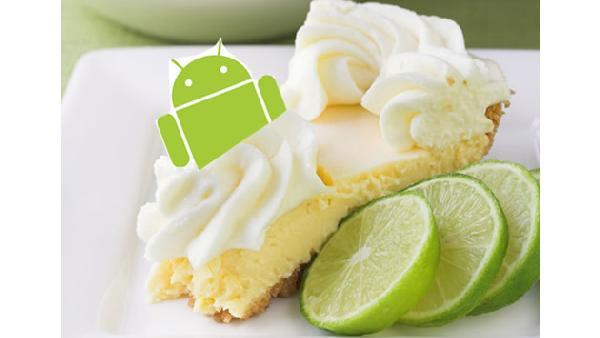 So this time Samsung may launch the next model already running the most current version of the Android operating system that will pull even more potential customers to the handset. Currently many Android fans are pulled towards the Nexus 4 because it offers the latest Android 4.2 Jelly Bean OS, but that is dependent on them actually getting their hands on one.
Key Lime Pie has been rumoured for a while now with many tipping it to be launched the last time Google made a big announcement for the platform, but they instead announced the 4.2 Jelly Bean OS. As usual though when Key Lime Pie is eventually launched we will see new Nexus hardware unveiled alongside it, and previous rumours have suggested that a number of different manufacturers would be releasing devices.
Previous rumours about the Galaxy S4 have suggested the device would come with an indestructible display, while other rumours have claimed the handset will actually have a flexible screen. We have also heard the device could even sport a 5-inch Full HD display with a 13MP rear camera, which followed reports Samsung were testing a handset with 3GB of RAM.
The company has also been developing memory chips with large storage but smaller in size that are also tipped to be finding their way into the Samsung Galaxy S4, but these rumours will continue until we get to hear something official from the company themselves.
Is the Samsung Galaxy S4 on your wish list for next year?