Nexus 4 Android 4.2.2 Jelly Bean update & production rumours
The highly sought after Nexus 4 continues to grab the headlines for various reasons, which are mainly down to the lack of supply with regards to Google Play. There are many of you that have been lucky enough to get your hands on the device though, and we now have news of a Nexus 4 Android 4.2.2 Jelly Bean update as wells as some rumours about the production of the device and its replacement.
While there are many potential purchasers of the Nexus 4 now considering other options to the smartphone, we have now heard that Google has begun rolling out Android 4.2.2 Jelly Bean to the handset. According to the Android Community for the time being it's only arriving in select countries such as Brazil and Malaysia, but hopefully will quickly spread to other regions.
Currently the company has not provided any official changelog for the update, and it seems it is only a minor bump with some bug fixes. This is the appeal of Nexus devices amongst Android fans as they are normally the first devices to receive firmware updates, so it may be only a matter of time before the likes of the Nexus 7 also start receiving this latest Jelly Bean update.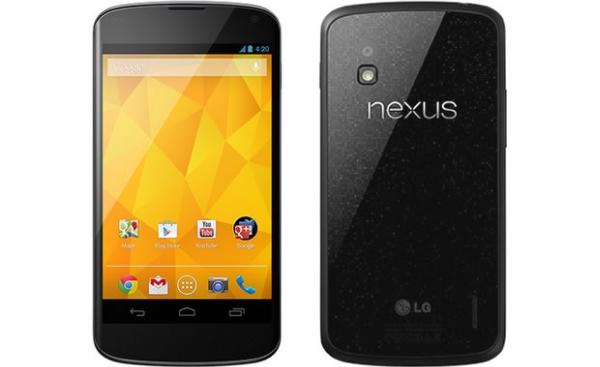 Meanwhile we also have some reports regarding the production of the Nexus 4 or the lack of it as may be the case. According to an article on IBTimes it is being claimed that production of the Nexus 4 has been halted by LG in favour of new upcoming smartphones.
We have heard recently from the company that it will be unveiling some new products at next month's MWC, and throughout the year with the Optimus G2 being tipped to be among the new smartphones from the company. It may be the case that the Nexus 4 has fallen down the queue with regards to the manufacture of new units, and there are suggestions that the Nexus 4 successor may also be at the MWC show next month.
LG's James Fisher has already stated at CES that the Nexus 4 is the first in the line of Nexus hardware the company is currently working on, but it seems strange there would be talk of the Nexus 4 being replaced considering it was only released in November.
The manufacturer is also talking up its partnership with Google and Nexus devices, so surely the company wouldn't suddenly stop making the Nexus 4 in favour of its other hardware it plans to release. If LG do bring out a replacement for the Nexus 4 in the coming weeks it would certainly anger those that have been lucky enough to actually own one.
Have you received the Android 4.2.2 Jelly Bean update yet, and do you think LG will shortly be releasing a replacement for the Nexus 4?