HTC One SV LTE Price Shock on EE 4G
We are seeing a growing number of smartphones that are now making use of the various 4G LTE networks that are springing up around the world. If you are a resident of the UK though up until recently there has been no access to any such service. This changed late last year with the launch of a new service from Everything Everywhere, and now we have news that the HTC One SV LTE is available on the EE 4G network, but at a steep price.
Earlier today we gave you a review of the mid-range offering from HTC on the Cricket network in the US, but the handset is available via EE for the company's 4G network. If you are considering a new handset that can offer 4G data speeds on the network you may want to consider how much it will cost you over the length of any new contract that is agreed too.
The cheapest monthly contract on offer from the carrier for the handset is £36 per month with the smartphone having no upfront cost. This will provide you with unlimited talk time and SMS messages, but you are only provided with 500MB of data each month, which is hardly a lot considering you would want to make use of those faster download speeds the network provides.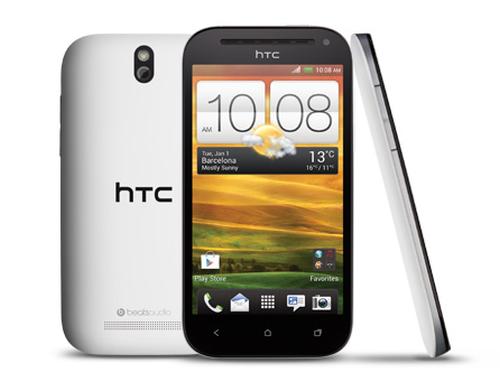 This also works out to cost a total of £864 over the length of the contract if you don't exceed your data allowance each month. If you are willing to pay an eye watering £56 per month you will then have access to an 8GB data allowance each month, but this works out at an astonishing £1,344 by the end of the two year contract.
The device features a 4.3-inch touchscreen display with a resolution of only 800 x 480, and is powered by a dual core Qualcomm processor clocked at 1.2GHz with 1GB of RAM. There is only 8GB of storage but is expandable via microSD card by up to 32GB, and camera wise you have a 5MP rear shooter with a 1.6MP camera on the front.
Would you pay this much money for the HTC SV on EE?