Samsung Galaxy Grand I9082 priced and dated for Europe
While most of the headlines about available Samsung smartphones centre on the Galaxy S3 or Note 2, but the company has a number of more cheaply priced handsets available to consumers. One such device that has been making the news recently is the Samsung Galaxy Grand that is being offered as a cheaper alternative to the Note 2, and we now seemingly have a release date and price for the European region.
We first heard about Samsung working on a cheaper alternative to the Galaxy Note 2 back in December ahead of the device being officially announced, and while the device is yet to hit a number of regions we told recently of the device being pushed up to the Android 4.1.2 Jelly Bean operating system.
Now we are hearing that the version of the Galaxy Grand that has the model number of i9082, which means it's the dual SIM version will be going on sale next month. This comes as Unwired View have noticed that the Ukraine arm of Samsung issued a press release last month that mainly flew under the radar, even though it featured the first details from the company regarding pricing and availability.
It is being suggested by the press release that the Samsung Galaxy Grand i9082 will become available from next month in the Ukraine, and it's highly likely that other regions in Europe will see the device at the same time.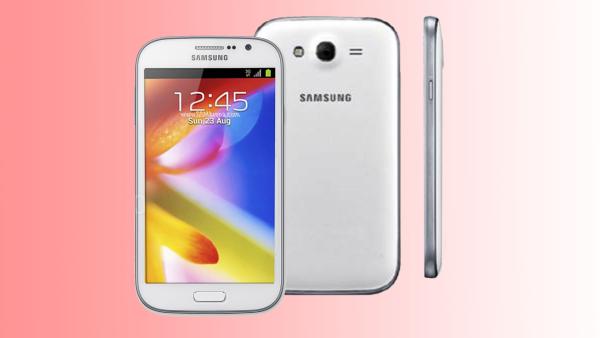 The handset is being listed with a price of 4,444 UAH that works out at about €409, which if accurate is quite a bit more than was previously expected for the handset. Consumers can pick up the Galaxy Note 2 for around €100 more, but it has to be remembered this is only a recommended retail price, and the actual price when the device hits the street could be lower.
Meanwhile after doing some searching we have found the single SIM version of the device up for pre-order via online retailer theorder, which is priced £359.49 with coming soon instead of a ship date. Looking at rivals Expansys and Clove didn't return any results though.
We have already reported the device will come in two flavours with both models offering some tasty specifications that includes Android 4.1.2 software, and we have to wait and see if any more information about the handsets comes from Samsung soon.
Are you thinking of getting the Samsung Galaxy Grand?