Galaxy S4 vs Note 3 vs BlackBerry Z10: Event Expectations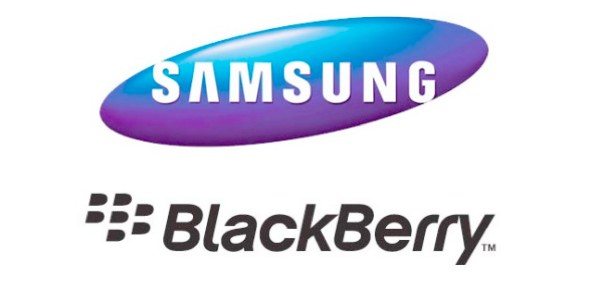 There are some hugely significant smartphones coming out this year that are likely to have notable impacts on the market. Two of these are Samsung flagship devices, the Galaxy S4 and Galaxy Note 3, major players for the Android platform. Another is the BlackBerry Z10 and the importance of this one cannot be underestimated. It's the first handset that will be released running the upcoming BlackBerry 10 OS, the success of which is crucial to RIM. Today we're looking at the Galaxy S4 vs. Note 3 vs. BlackBerry Z10 and event expectations.
Obviously the next Apple iPhone will also have a big impression on the smartphone market and we already gave readers the latest news on that earlier today so we haven't included it here. Although none of the three phones we're looking at here have been made official yet, we do have a good idea of what to expect from leaks and rumors, the majority of which usually turn out to be fairly accurate. We'll give you a brief idea of what to expect for each device as well as what we anticipate as far as launch events are concerned.
Firstly the Samsung Galaxy S4 (S IV) and we've posted numerous articles on likely inclusions for this handset. Its success is already assured, being the next in the very popular Galaxy S line and specs-wise it's likely to include a 1.8GHz Exynos 5 Octa processor 4.99-inch full HD Super AMOLED display with a whopping 440 ppi, 2GB of RAM, a 13-megapixel rear camera and 2-megapixel front-facing camera. Other things mentioned for the Galaxy S4 are a 2600 mAh battery and it's likely to launch running the Android Jelly Bean OS while wireless charging has also been rumored.
The Galaxy S4 is expected to be released sometime in spring and although many were hoping to see it debuted at MWC in Barcelona next month (February 25 to 28) it's much more likely to be officially introduced at an exclusive event. We recently heard claims that a Samsung Unpacked event could be taking place in the U.S. on March 22 with a possible release date for the Galaxy S4 around April 15. However, just to confuse the issue we then heard of a purported image of the Galaxy s4 where the handset shows a date of April 22. This could mean nothing but it could also be a clue to an announcement date or a release date so at the moment we can only wait and see.
The Galaxy Note 3 is also drawing a lot of attention as the next in the line of Samsung's 'phablet' handsets. Rumored specs so far include the new Exynos 5 Octa processor, as with the Galaxy S4, an increase in screen size to a massive 6.3-inches and possible flexible display. As the Galaxy Note 3 is likely to launch in the later part of the year it also looks likely that it will be running Android 5.0 Key Lime Pie.
Again, some were hopeful of seeing the Galaxy Note 3 at MWC in Barcelona next month but as this device isn't expected to release until later in the year it seems more likely that it will be made official at IFA in Berlin, which runs between September 6 and 11. The initial Galaxy Note 2 model released in September last year and so this event would tie in nicely with a yearly release cycle, with the phone possibly hitting the shelves very shortly after an announcement.
Now on to the BlackBerry Z10 and this is something we're pretty excited about. This is the first smartphone that will launch running BlackBerry 10, the completely overhauled BlackBerry operating system. We've been detailing the importance of BB10 and the devices that will run it for some time as RIM really needs a big success to revive its fortunes. The Z10 is likely to have a 1.5GHz TI OMAP dual-core or Snapdragon MSM8960 processor, 4.2-inch display with resolution of 1280 x 768 and 356ppi, 2GB of RAM and 16GB or 32GB of internal storage, expandable via microSD. Other leaked specs include an 8-megapixel rear camera with 1080p video capture and 2-megapixel front-facing camera and also a 1800 mAh removable battery, LTE connectivity and NFC.
For the BlackBerry Z10 we already know when the big event to reveal it will be as it's only two days away. On January 30 RIM is holding a media event in New York to introduce the new BlackBerry 10 operating system and some of the first devices so the Z10 should become official and we'll know all the confirmed details. We've heard of a rumored release date for the BlackBerry Z10 in February or March but hopefully this will also be confirmed at the event.
Remember that the specs for all three devices we've looked at are not confirmed yet and based on widely reported leaks or rumors. Nevertheless we would expect many to turn out to be accurate and it will at least give you some awareness of what to expect. We'd like to hear from you about your thoughts on these three smartphones? Is there one of the three that you're looking forward to hearing about most? Are you drawn to Samsung's Android offerings or open to what the new BB10 OS and BlackBerry Z10 may bring? Send your comments to let us know.