Nexus 4 sells out again but T-Mobile deal will please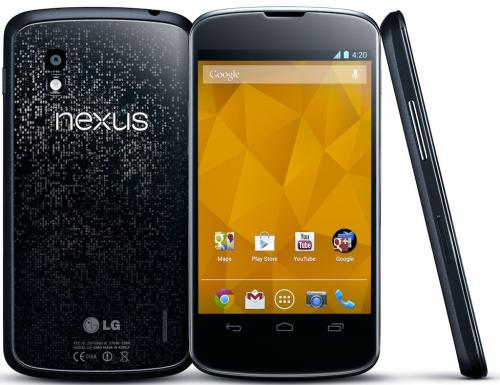 The LG Nexus 4 has been one of the most sought after Android smartphones in the last few months, but most of the headlines haven't been focussing on what a great handset it is, but the lack of stock via the Google Play Store. We now have news that the Nexus 4 has sold out again in some regions, but a new T-Mobile deal is likely to please some consumers.
It seemed recently that the saga surrounding the lack of stock on the Google Play Store had been sorted, as stock had returned with orders quickly being dispatched to consumers. Now though for the time being at least the 8GB model has shown for some trying to order the handset in the US as temporally out of stock.
But as the Android Police are reporting some people are still seeing ships in two to three weeks on the US store, but when clicking through to place an order are being met with an error message and to try again later.
The Black Bumper cases are also showing as still unavailable but you may want to purchase the stylish minimal Spigen Ultra Thin Air case we told you about recently. While the 8GB model may have disappeared briefly we have an interesting deal for you if it's the 16GB model you want.
We recently told you about a deal on Lets Talk for a Nexus 4 on US carrier T-Mobile, but the carrier itself has trumped this by offering the handset with a two year contract for only $49.99 after a mail in rebate of $50.
The offer is available via the carrier's online store only and until the 18th of this month, but you better be quick as at this price stock could quickly run dry, and previously it seemed the carrier's inventory information could change all the time.
Will you be getting the Nexus 4 from T-Mobile?