Nexus 4 price at Walmart is a good option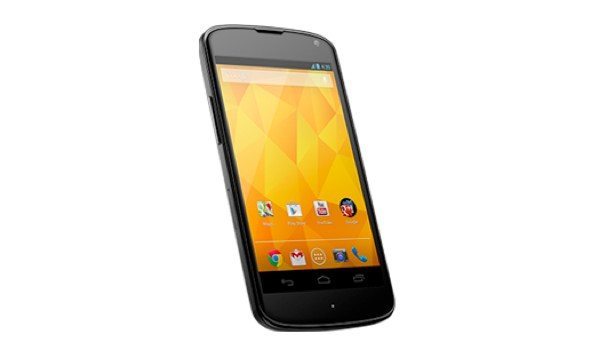 If you are one of the many people still hoping to purchase the Google Nexus 4 smartphone, manufactured by LG, then we have some good news for you today. We recently told readers in the US that the Nexus 4 would shortly be available through some Walmart stores and now we have pricing details for you. If you still can't purchase through Google Play then buying the Nexus 4 with a contract through Walmart may be a good option.
The Nexus 4 has sold in vast quantities and we recently told of an estimated sales figure of one million units. Despite this it has been extremely difficult to get hold of as you will know if you're one of the many who still haven't managed to get your hands on it. The best option as far as cost is concerned is through the Google Play Store where it is sold unlocked at a cost of $299 for the 8GB model or $349 for the 16GB model, quite a bargain for an unlocked smartphone of this caliber.
However it has been notoriously difficult to find the phone in stock through Google Play although this situation seems to be easing. If you don't want to buy the unlocked version through Google Play the 16GB model is also on sale through T-Mobile at $549 for the unlocked 16GB version, a very hefty price difference.
Alternatively through T-Mobile the 16GB model originally cost $199 subsidized on a two-year contract after a mail-in rebate. However we also told recently of some special deals through Let's Talk and then we followed that recently with news that T-Mobile is now offering the Nexus 4 online on a two-year-contract for only $49.99 after a $50 mail-in rebate but only until February 18.
Now the price of the Nexus 4 through Walmart has been revealed and it's already in some Walmart stores and coming to around 1,500 stores in total very soon. Buying at Walmart with a T-Mobile Classic Plan will cost $148 on a two-year contract for the 16GB model. Although this is more than the Nexus 4 on contract through T-Mobile at the moment, remember the T-Mobile deal that we mentioned previously runs out in 6 days time and stock may also become available. The Walmart deal is open to both new and eligible upgrade customers.
As an alternative avenue then the Walmart deal on-contract is pretty good although we still think the unlocked version through Google Play offers the best value. We'd advise against buying the unlocked Nexus 4 through Walmart though, as just as with T-Mobile there's a big premium to pay for the privilege with the 16G model costing $550.
We'd like to hear what you think of the Walmart offer. Would you consider this as another route to get your hands on the Nexus 4? Maybe you've already taken advantage of the cheap T-Mobile deal that's currently available? Let us know with your comments.
Source: TMONews