Nexus 4 obliterated in benchmarks by HTC One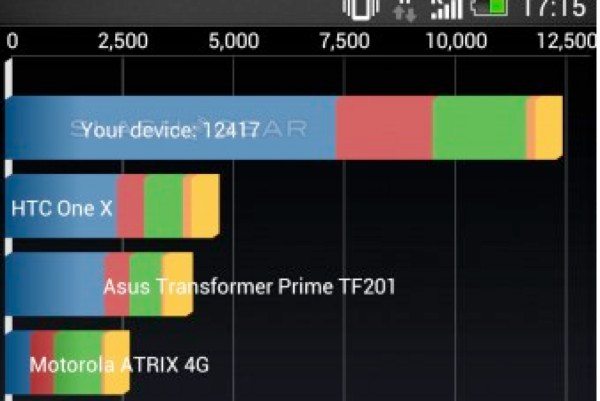 If you're an Android smartphone enthusiast then you'll already know about the incredibly successful Google Nexus 4 smartphone from LG, which has just been updated to Android Jelly Bean 4.2.2. This has sold extremely well but would have achieved even bigger sales if supply had met demand. The HTC One newcomer was officially announced yesterday and this smartphone looks a real competitor with top specs and a stylish appearance, plus in initial benchmarks it obliterated the Nexus 4. So which would be your choice now?
For more details on the Nexus 4 why not check out our previous posts on the phone at this link. The HTC One was finally made official yesterday and is a real beauty so its good to know that the results of initial benchmarks saw it perform so well too. It totes a brand new 1.7GHz Qualcomm APQ8064T Snapdragon 600 quad-core processor which has garnered some positive attention recently, while the Nexus 4 is powered by a 1.5GHz Qualcomm APQ8064 Snapdragon S4 Pro quad-core Krait processor.
Qualcomm has stated that its Snapdragon 600 processor is 40% quicker than its earlier S4 Pro CPU and that was already an impressive processor. SlashGear managed to take Quadrant Benchmarks of the HTC One at its unveiling yesterday and found that the "quad-core processor is blowing up the charts, destroying the previous high-mark in the basic readout by more than double." The HTC One scored 12,417 in total, way above anything previously recorded and to put that in perspective the also Qualcomm-powered Nexus 4 scored just above 5,000. There's a huge difference shown then between the scores achieved by one Qualcomm processor and the latest.
Individual markers for the HTC One were a CPU score of 37,304, Memory score of 10,922 and 10,566 for I/O. Compare those with the same respective scores of the Nexus 4, which are 10,687, 7612, and 4340 and you can see the differences clearly. This is certainly an excellent showing then for the Qualcomm Snapdragon 600 processor and it has also been rumored that this processor may appear in the Samsung Galaxy S4.
If you're one of the many people still trying to get hold of the Google Nexus 4, might your choice now be swayed by these impressive benchmarks of the HTC One? Maybe you'd still prefer the pure vanilla Android experience of the Nexus 4 as the HTC One Jelly Bean OS will also feature HTC's Sense UI version 5? Let us know your choice of these two smartphones with your comments.
Source: Slash Gear