HTC One visual review roundup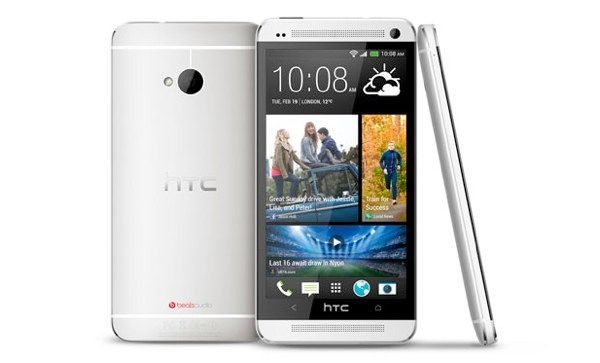 You can now pre-order the HTC One flagship smartphone from majority of online retailers, and so far to date this handset seems to be a winner with consumers. We will be giving the ultimate HTC One visual review roundup via videos that have been uploaded to YouTube, but let us talk a little about the phone first.
The HTC One brings many new features to the table such as HTC's BlinkView homescreen feature as well as a revamped camera. The size of this handset is very nice indeed with a screen size of 4.7-inches, the screen itself offers 1080p with 468ppi and if you take into account the Samsung Galaxy S3 has 306 that is a big differential margin. Yes we know many of you will say "You should compare it with the Samsung Galaxy S4 and then you will see a difference?" Personally we cannot do that because the S4 does not exist yet.
HTC have also added a cool feature called 'Blinkfeed' that allows the user to combine social networks and news all into one place, this in a nutshell means the whole homescreen on the phone will be replaced with a new concept to provide live streams, some say it looks similar to Windows Phone, we will let you comment on that one.
The HTC One key specs include a 4.7-inch 1080p Full HD, Jelly Bean OS, 1.7GHz quad-core Qualcomm Snapdragon 600, HTC UltraPixel sensor, HTC ImageChip 2, we love the fact it comes with HTC Sense 5 (We will explain more about this in another review round-up). There are so many features to list so here is a few more as not to spoil the videos below, the HTC one also comes with 64GB of internal storage, 2GB of RAM, WiFi, Bluetooth 4.0, NFC and a 2300 mAh battery.
For sound the HTC One features HTC BoomSound dual stereo speakers, on the camera front the HTC One only has a 4-megapixel sensor but we all know it is not about the pixel size, this one will take awesome pictures and HTC promises that the handset will capture 300% more light thanks to its optical image stabilization, f/2.0 lens and ImageChip 2 for HDR. It does have a 2.1-megapixel front-facing camera as well and all photos can be shared via the new Zoe service, there is also 1080p video recording with 88-degree wide-angle lens
We have compiled 7 videos that review the HTC One. There is a video by TechnoBuffalo and they look into the new Sense 5 user interface as well as BlinkFeed, BoomSound speakers and loads more. Know Your Mobile gives its hands on first impressions of the new flagship smartphone, and they look more into the full HD quad-core HTC One. UberGizmo takes a little look into the features; watch the video below to see what you think. Other videos shown below are courtesy of PocketNow, Stuff Magazine, Engadget and Phones 4 U (We will be receiving some content from Phones 4 U within the next week). Please remember when we get our hands on the HTC One we will give you our full hands-on review.
Please do watch the HTC One visual review roundup via the videos provided below.