Windows Phone 7.8 update problems lead to Microsoft halt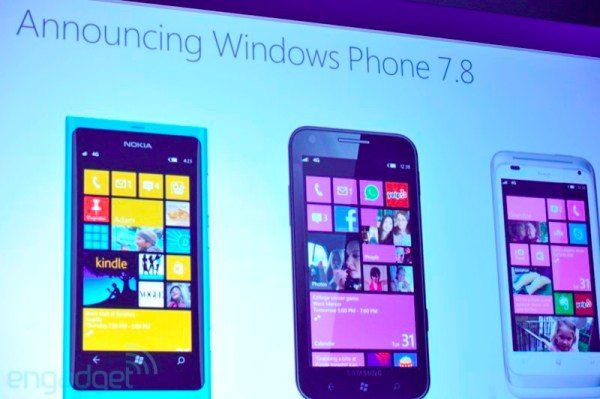 There will be many readers out there who are users of Windows Phone devices and who may have been disappointed to learn that their hardware would not be receiving the Windows Phone 8.0 update. However there was some consolation when Microsoft began to roll out a Windows Phone 7.8 update a few weeks ago to various devices and carriers. However it seems that following some Windows Phone 7.8 update problems, Microsoft has now halted the rollout.
Earlier this month we told how owners of some devices that had received the 7.8 update had noted battery drainage problems and also costly data bills. Following this we told how other device owners, particularly those who had the Nokia Lumia 800, were having issues with the volume control on their phones and then we also reported another problem with Live Tiles updates on Nokia phones.
It has now been brought to our attention that the Windows Phone 7.8 update has been discussed on Vodafone's German Support Forums and some customers mentioned they still had not received the update for their device. Vodafone then relayed a message to say that Microsoft had stopped any further rollout of 7.8 until further notice and that at present there is no date available for the rollout to continue. Therefore if yours is one of the devices that haven't yet received the update it could be a while until your device receives it.
Adduplex data reveals that only 16% of those who could be using Windows Phone 7.8 actually have the update at the moment so the rollout still looks as thought it will take a good amount of time once it begins again. It's rather ironic that Windows Phone 7.8 was meant to appease those who were upset that their devices would not receive Windows Phone 8 as with the amount of problems being reported it may have been better to leave well alone. At a time when the Windows Phone platform is struggling to gain a foothold this is a real setback for Microsoft in its bid to stop customers considering an iOS or Android device next time.
We'd like to hear from you if you have already received the Windows Phone 7.8 update and have encountered any of the problems above, or of course any other issue? Maybe you're one of the many people still waiting for 7.8 and left wondering how much longer it will take? Let us have your comments.
Source: Vodafone Via: WMPowerUser