Size matters as iPad mini sales takeover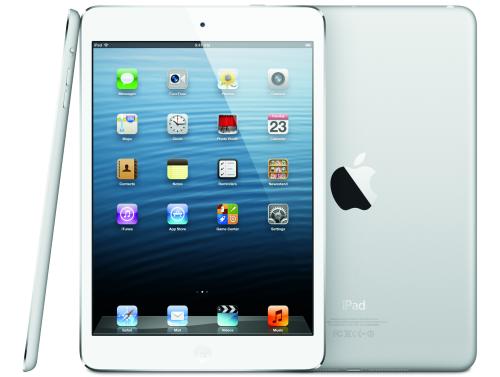 When the original Apple iPad was released almost three years ago there wasn't really any competition in the sector, but soon we started to see smaller offerings becoming available which at first were brushed off by Apple. Then last year the company released the iPad mini and it seems that tablet size matters as sales of the device takeover.
It seems that consumers prefer the smaller size of the iPad mini as the device is eating up sales of the larger iPad model, with research showing that shipments of devices between 7and 9-inches during January beat those of larger devices.
Shipments of the larger iPad dropped from 7.4 million in December to only 1.3 million in January, but shipments of the smaller iPad mini grew to over 5 million, while total shipments of smaller tablets that include the likes of the Nexus 7 and Amazon Kindle Fire rose to 14 million.
Previously NPD that did the research estimated that Apple would ship 40 million iPad minis and 60 million iPads during this year, but these latest figures seem to suggest that in fact the iPad mini will easily outsell its larger sibling.
Leading up to Christmas the iPad mini was in short supply but things have improved recently, but Apple has long been rumoured to be releasing an iPad mini 2 later this year with a Retina Display. When it was released a lot of people questioned the high asking price when compared with the likes of the Nexus 7, but a lot of Apple fans still want the iPad mini and seem to be favouring it over the bigger versions of the tablet PC.
Holding a larger device in your hand for any length of time can become extremely tiresome especially for when playing games for long periods.
What is your ideal screen size for a tablet PC?
Source: MacRumors.