HTC One vs Nokia Lumia 720 & 920, low-light shootout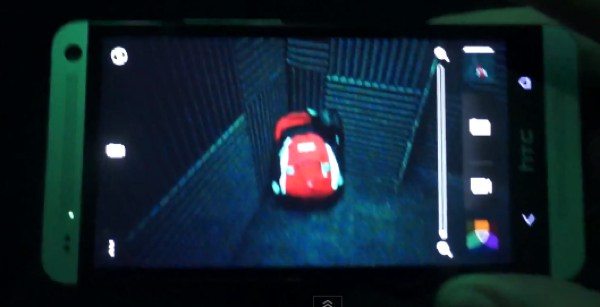 The HTC One is set to release this month and we think this is a hugely impressive smartphone with a lot to offer and that it will fly off the shelves on launch. The Nokia Lumia 720 is also due to release this month while the Lumia 920 Nokia flagship came out late last year. More and more of us are using our phones as our primary cameras and so we thought you may be interested in this HTC One vs. Nokia Lumia 720 & 920 low-light shootout. Read on to find out more and also to view the videos.
This isn't mean to be a full specs comparison but we have written plenty of articles about all three of these phones so to find out more click on the following links. Instead for this article we want to compare the camera set-ups on these three smartphones and then we have videos showing these phones in contention in the same low-light conditions. Usually when we write about camera specs for phones, what most people want to hear about is megapixels but as we've said many times previously, megapixels aren't everything.
The HTC One has a long list of notable specs but when we first heard confirmation that it would have a 4-megapixel rear camera this caused a certain amount of consternation with some people who were expecting rather more. However this is no ordinary 4-megapixel camera and indeed HTC has dubbed it an UltraPixel camera, which steps up a level in camera technology. Each pixel is said to be able to gather 300% more light than other smartphone camera sensors and this is particularly good for low-light situations. The camera also has autofocus, LED flash, smile and face detection, geotagging, f.2/0 lens, optical image stabilization, ImageChip 2 for HDR and 1080p video capture @30fps with stereo sound and video stabilization. There's also a 2.1-megapixel front-facing camera with 1080p video, HDR and 88-degree wide-angle lens.
The Nokia Lumia 720 camera set-up has a 6.7-megapixel rear camera with Carl Zeiss optics, autofocus, geotagging, LED flash and 720p video capture @30fps. It also has a 1.3-megapixel front-facing camera with 720p video @30fps. Meanwhile the Nokia Lumia 920 has an 8-megapixel rear camera with Carl Zeiss optics, optical image stabilization, autofocus, dual-LED flash, PureView technology, geo-tagging, touch focus and 1080p video @30fps and video stabilization. It also carries a 1.3-megapixel front-facing camera with 720p video @30fps.
So which of these three smartphones will cope best with taking images in low-light conditions? At MWC last week MyNokiaBlog managed to get all three of these handsets into a darkened room. The Lumia 920 has previously received praise for it's low-light photo capabilities and so it was interesting to add it to the mix with the more recent Lumia 720 and also the HTC One with its UltraPixel camera. The photos taken were in the same conditions and the first of the two videos below show how the HTC One and Nokia Lumia 720 compared with low-light shots while the second video shows the same for the HTC One and Lumia 920.
You may be surprised at the quality of the images but we're not going to give away the results and it's certainly not a clear-cut conclusion. To check it out for yourself view the videos below and see what you think. We'd really like you to then leave us your comments about these camera comparisons. Which, in your view, offered the better images, the HTC One, Nokia Lumia 720 or Nokia Lumia 920?