Samsung Galaxy S4 probables vs possibles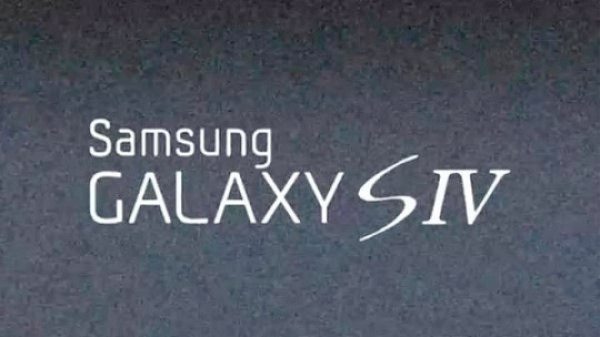 We are now only three sleeps away from the official Samsung event where the Galaxy S4 (S IV) will be announced and to say we're getting excited is somewhat of an understatement. We've been posting information from insights, rumors and leaks for some time now about this flagship device and hopefully have a pretty good idea of what to expect. Of all the factors we've heard of though, what are the Samsung Galaxy S4 probables vs. the possibles?
As is always the way with major product launches speculation is rife and details are leaked out over time. By the time the official unveiling is made we usually have plenty of leaked specs that then get proven to be accurate, plus of course a handful that were not so accurate. The Samsung Galaxy S4 reveal is to take place at a Samsung Unpacked event on Thursday March 14, so it won't be too much longer until we hopefully know all of the confirmed specs and features. While we wait though let's take a look at some of the rumors we've heard so far and divide them into probables and possibles.
Probables
Starting with the probables for the Galaxy S4, just some of the leaked specs include a 1.8GHz Samsung Exynos 5 Octa processor that has two sets of four cores, or possible a Qualcomm Snapdragon 600 quad-core processor. It also looks as though the screen size will increase to a 4.99-inch or 5-inch Super AMOLED HD display with 441 ppi and graphics look set to be courtesy of a PowerVR SGX 544MP GPU.
We also expect to see 2GB of RAM and the same 16, 32 or 64GB options for internal storage as the current Galaxy S3 and while we had earlier hoped the Galaxy S4 might launch on Android 5.0 Key Lime Pie, it now looks much more likely that it will release running Android 4.2 Jelly Bean along with Samsung's TouchWiz Nature UX 2.0 user interface.
We also feel the much-rumored 13-megapixel rear camera is probable, stepping up from the current 8-megapixels of the Galaxy S3 and there will also be a 2.1-megapixel front-facing camera. Another thing probable seems to be that the Galaxy S4 will be a true 'world' handset as the processor will support GSM/WCDMA and also LTE networks and that it will include features such as Smart Scroll and Smart Pause as well as wireless charging.
Possibles
So we've looked at some probables but what possibles are there? In this section we've included factors that have been rumored or leaked but that look far less likely to actually come to fruition for the Galaxy S4. Rumors for internal storage have included a 128GB model but all has been pretty quiet about this since some initial rumblings so we're not giving this too much thought. Other things possible include front-facing stereo speakers, improved S-Voice and a SoLux display instead of the Super AMOLED full HD display, again we think this fits the possibles category rather than the probables.
Another thing that is possible but doesn't appear likely is Samsung's new KNOX feature in time for the Galaxy S4. This is a security software solution that might appeal to enterprise customers but although it might arrive in time for the Galaxy Note 3, we don't think it will make it to the Galaxy S4. Other inclusions that are definitely in the possibles rather than probable category are 5G Wi-Fi technology, one of Samsung's new flexible displays and also floating touch technology. We think all of these are more likely to arrive with the Galaxy Note 3, due to release later in the year but we cannot rule any of these out and we would be delighted to be wrong on this score.
One last factor that looked possible at one point was a stylus for the Galaxy S4, similar to the stylus that feature on the Galaxy Note lineup. However this later seemed to be refuted so we don't expect a stylus to come to the Galaxy S4. You can find out more about most of these rumored specs and features at the Galaxy S4 tag link in the second paragraph, as we have reported on most of these at some point. You may also be interested in our recent articles on the form factor of the Galaxy S4 suggested by recent case leaks and also deciding from the Galaxy S4 or Note 3.
We'd really like to hear your thoughts on the Samsung Galaxy S4. What for you are the deal breakers for the Galaxy S4, the inclusions that you really expect to see? Do you hope that any of the items in our 'possibles' section make it to the finished article? Let us know with your comments.