iPhone 6 Retina 4.8-inch new design possibility with X dream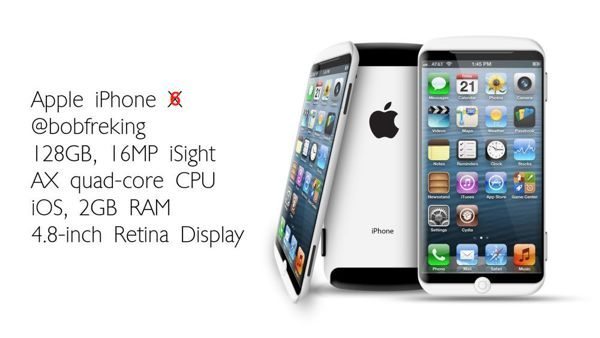 There are so many theories floating around at the moment in what the Apple iPhone 6 could look like, it is ok to come up with ideas within concepts etc but Apple really should take on board some of the amazing brains when it comes to design ideas.
We have provided so much information when it comes to speculations and concept designs over the last month, some of these included the iPhone 6 possibilities to acquire Apple A7 chip and of course 4.2 and 4.8-inch renderings, today we can reveal another cool concept idea that Apple really should take on board, because if they came up with the same design shown above then we could all sit back and say Apple has made a difference (A Change).
Say hello to the iPhone 6 Retina 4.8-inch possibility with X dream, this is a stunning concept by Bob Freking called the "Apple iPhone X", personally we believe it SHOULD be the iPhone 6 final design, please watch the beautiful video below this article to learn more.
The iPhone X what we want to be the 6 features a 4.8-inch Retina display, ports underneath glass cover, 16-megapixel iSight camera, dual LED flash, redesigned home button, NFC sharing, and it also comes with wireless charging. It has a metal shell and would be more durable than the iPhone 5, a cool 1.8GHz AX quad core CPU, 4GB of RAM, and it would run iOS 7.
The iPhone X what we want to call the iPhone 6 would be priced at $1,199 for the 128GB version, please do watch the video below and let us know if you would like the iPhone 6 to look like this.