New iPhone budget edition could look premium after all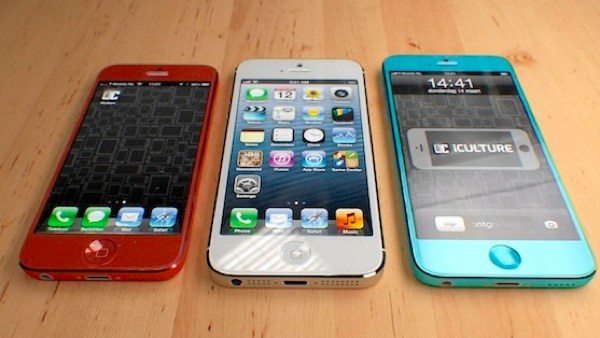 We have been hearing murmurings of a new budget iPhone for some time now but we have never been convinced this is going to happen. Rumors seem to gather pace and then die down again and to be frank your guess is as good as ours as to whether a cheaper Apple iPhone will ever actually release. We have had reservations about the idea of a budget iPhone but we have now seen some examples of what it could look like and if it were anything like these premium looking renders we may change our minds.
Previously we have discussed the low-cost Apple iPhone and rumors that it would have a polycarbonate body and possibly a 4.5-inch display. Further to this we heard speculation regarding Qualcomm processors being used for the budget iPhone but of course nothing will be confirmed until Apple chooses to officially announce this cheaper iPhone (or not!).
The idea of a cheap, plastic iPhone doesn't appeal to us at all as one thing that has always gone in Apple's favor is its reputation for using top-grade materials. However a designer has come up with some concepts for a polycarbonate budget iPhone and if Apple was to come up with anything like this for the real deal we think it could impress a lot of people. These mockups come from concept designer Martin Hajek who was asked by a Dutch publication to come up with some renders of how a budget polycarbonate iPhone could look.
Hajek worked on ideas from many of the rumored low-cost iPhone reports and came up with two versions of plausible interpretations, one with a 4-inch display and the other with a 4.5-inch display. He also took into account rumors that the budget iPhone would be available in many different bright colors and what he has come up with doesn't look too bad at all.
In the image above you can see Hajek's idea of a budget 4-inch iPhone in red, with the current iPhone 5 in the middle and a concept 4.5-inch budget iPhone in vivid blue to the other side, with both of the concepts made from polycarbonate. We think the designer has come up with budget iPhone designs that manage to look more like premium devices and not as though they have a cheap and nasty feel.
This is where you come in though as we're always interested to find out views from our readers. Would you consider purchasing a budget iPhone? If so, would these designs win you over? Tell us what you think by sending your comments.
Source: iCulture iPhone (Google Translated)