Sony Xperia P Jelly Bean update nears release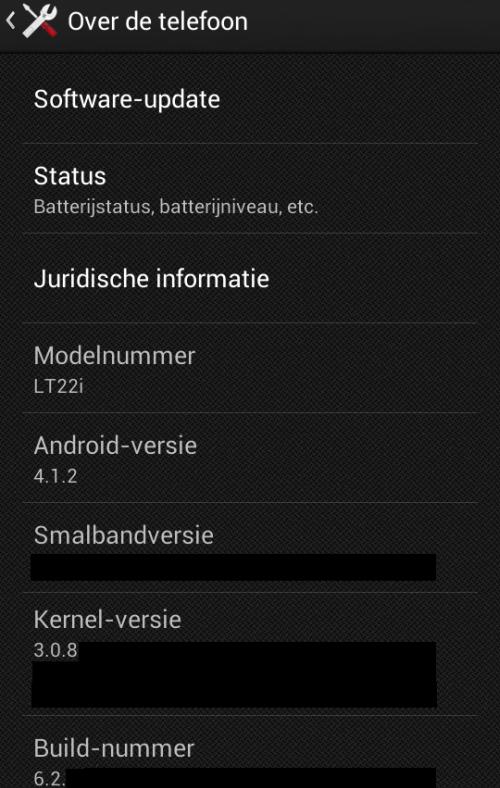 Sony are looking to release a number of new handsets this year as the company looks to take a bigger slice of the Android smartphone pie, but it doesn't seem to be forgetting owners of older hardware as the Sony Xperia P Jelly Bean update seems to be nearing release.
The company looks to be getting really busy getting Android Jelly Bean updates ready for older hardware, as only yesterday we told you that the Sony Xperia TX was being treated to the new operating system. Now a screenshot has appeared that shows the software running on the handset, and we could see the software released officially as previously the company had the update down for a release around the end of March.
The screenshot shows the Sony Xperia P running the Android 4.1.2 version of the Jelly Bean software, and comes with a build number of 6.2.X.X.XXX, while the kernel is still on version 3.0.8. Most handsets that have been released more recently have now been bumped up to version 3.4.
It has to be remembered though that the screenshot is from a test version of the operating system, so the kernel may be updated before the new firmware is pushed out officially for the smartphone. The update will bring a number of nice new features once released for the device that includes things such as Google Now, Project Butter, and much more.
Are you looking forward to Android Jelly Bean on the Sony Xperia P?
Source: XDA Developers.