BlackBerry Q10 Rogers & Canada release hint: Updated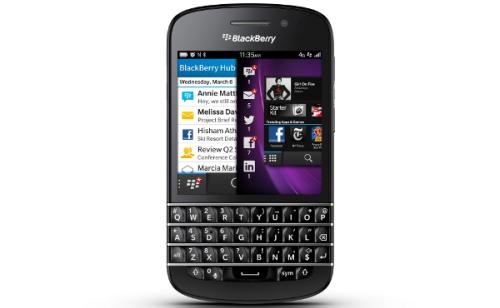 When BlackBerry launched the new BB10 operating system a couple of months ago consumers in the UK and Canada were among the first to get access to the BlackBerry Z10 handset, but at the unveiling of the new OS the company also revealed the BlackBerry Q10 that now has a Rogers and Canada release hint.
We have already heard of some carrier pricing for the UK along with SIM free prices and availability expected before the end of April. Now a leaked internal document has been given to Mobile Syrup that is suggesting the BlackBerry Q10 will launch on Rogers Wireless on Tuesday, April 30th.
You would have thought this will be the date that rival carriers also start providing the device with its full size QWERTY keyboard, and the company did reveal previously the handset should arrive this month. Currently there is no information regarding the pricing of the BlackBerry Q10 but there is a good chance it will be around the same as the BlackBerry Z10.
The company has been enjoying better than expected successes since it launched its new mobile platform OS with the Z10 already seeing good sales, and once the Q10 is released this could improve further.
To recap the BlackBerry Q10 has a 3.1-inch display at a resolution of 720 x 720 that is powered by a dual core processor running at 1.5GHz and paired with 2GB of RAM. There is 16GB of on board storage with a further 64GB possible via microSD card, 8-megapixel rear camera, and a 2-megapixel front facer.
Update: Rogers has since released the pricing for the device along with pre-orders with the BlackBerry Q10 costing from $199 with a new three year contract.
Have you been waiting for the BlackBerry Q10?