Nokia Lumia 928 seen in all its glory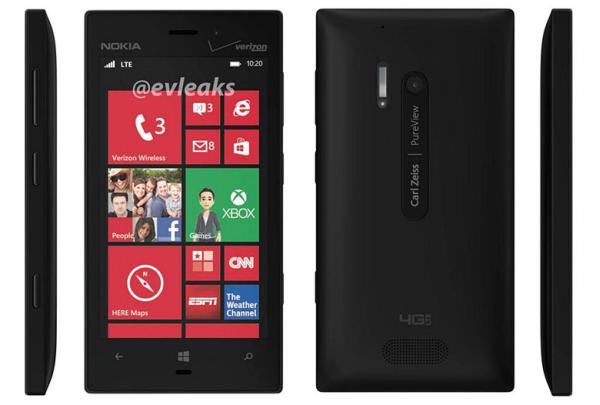 It seems that Nokia hasn't been as successful as first hoped in the US with regards to sales of its smartphones, but its early days and the company is busy expanding its range with a number of new handsets allegedly in the pipeline. Now following another leak the Verizon bound Nokia Lumia 928 is seen in all its glory before release.
The news surrounding the yet to be officially announced Nokia Lumia 928 has been gathering pace in the last few weeks as we have seen components on video, which was followed more recently with release date suggestions for the handset.
Now serial leaker @evleaks has taken to twitter and posted the image that you can see on this page calling it "a final look", and by looking at this image it seems the device may not be coming with an aluminium frame. It can be seen that the buttons have been placed on the right hand side of the device with the speaker on the back.
It also reveals that the device will feature Carl Zeiss and PureView camera technology along with a Xenon LED flash. The Lumia 928 seems to have sharper corners compared to the AT&T Lumia 920 with its rounded sides, and is not the first image that has been leaked of the device before its release.
There is a chance that the device will get unveiled officially next week with a release shortly afterwards, and the handset may help Nokia get a stronger foothold in the US which will be vital to its future smartphone plans.