Nokia Lumia 928 glimpse is encouraging before event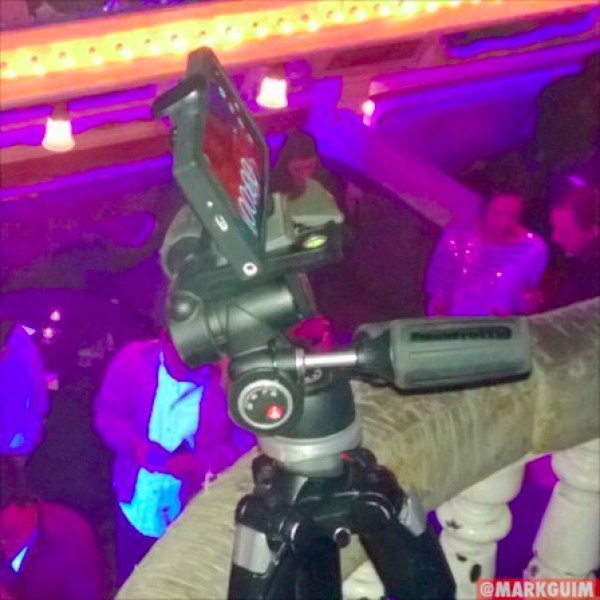 Nobody yet knows what Nokia is set to reveal at an event being held in London on May 14 but we now have an encouraging sign that one of the official revelations will be for the Nokia Lumia 928. This is a smartphone that many people are waiting to hear more about and a handset that appears to be the Lumia 928 has just been spotted at a private party held by Nokia last night in New York.
Recently we told how the Nokia Lumia 928 looked a step closer to its launch after accessories started to become available for the phone. This is usually a good indicator that the device itself is about to hit the shelves. Now we hear from an attendee at last night's Nokia Party where one eagle-eyed blogger noticed a mystery device in a black case in several different areas set up for filming and also noticed some people carrying the device in the same black cases.
Initially it seemed as though the party was about the Lumia 920 as the guests were given the phone to take recordings, photos and generally have a good look at. However, although guests at the party had been told by Nokia that they would not see any new devices the writer believes that the phones in black cases were indeed the Lumia 928 and that they could be filming the party, possibly so that the video could be shown at the 928's official launch event.
Mark Guim of The Nokia Blog took the photo that you can see below and believes it to be the Lumia 928 after spotting several things. Firstly the rear of the device looks the same as a leaked image that recently came to light. It also has roundish speakers and more importantly a xenon flash that is widely believed to be coming to the Lumia 928. The device that Guim spotted also appeared to have a USB or microSD port in the positioned in the middle and an audio jack to the left.
All things considered it does look likely that this was indeed the Lumia 928 and Guim's idea that it was probably taking video to be used at the London event seems plausible. It's possible then that it's not too long at all until we see an official debut of the Lumia 928 and possibly also a device dubbed the Nokia Catwalk at the Nokia event in London in less than two weeks.
We'll be following the event and will bring you details of any new devices shown there. In the meantime we'd like to hear your thoughts on this. Are you waiting for the Nokia Lumia 928? Let us know with your comments.
Source: The Nokia Blog